Resources
Assessments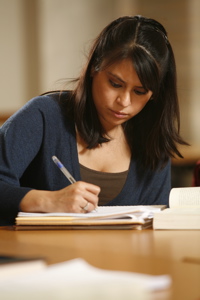 Most law school instructors would agree that their primary interest and function in teaching is to facilitate learning among their students. To discover if students are learning and to improve their learning, however, requires that frequent, focused opportunities for probing student thinking be built into the course structure. This is in contrast to what happens in most law school classrooms in which learning assessment is based on informal observation, the "Socratic" dialogue, or a final exam, which are not generally designed with the specific goal of improving student learning. Feedback from these activities is either haphazard or in the case of the final exam, too little or too late to improve student learning.

There is a growing collection of assessment activities, rooted in good teaching practice, that are structured to improve student learning in law school. These range from quizzes given throughout the term so that students can assess their knowledge gains, to midterms with feedback, or even "practice" essays completed as the course proceeds, each of which is ideally designed so that students will have meaningful feedback on their ability to apply legal principles to situations before the final exam. These sorts of classroom assessment techniques have been implemented successfully in the law class.

In addition to supporting student learning, meaningful assessment can lead to improvements in teaching as instructors integrate effective teaching strategies into their course design. Some resources to help you focus on improving your assessment are provided.