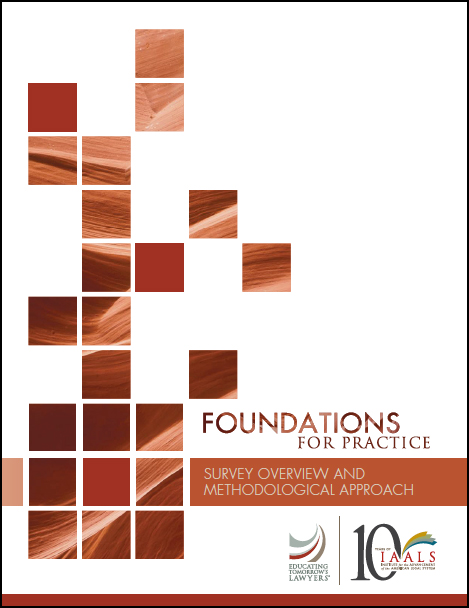 Educating Tomorrow's Lawyers ("ETL") is an initiative of the Institute for the Advancement of the American Legal System ("IAALS") dedicated to aligning legal education with the needs of an evolving profession. ETL fosters a constructive national dialogue among stakeholders, while conducting research to build informed approaches to improving legal education.
Foundations for Practice is a national, multi-year project of ETL designed to:
Identify the foundations entry-level lawyers need to launch successful careers in the legal profession;
Develop measurable models of legal education that support those foundations; and
Align market needs with hiring practices to incentivize positive improvements.
We developed a national survey to ascertain the legal profession's perspective on the skills, characteristics, and competencies that new lawyers need to succeed.
Authors
Director, Educating Tomorrow's Lawyers