Click here to download special handout of this page information.
What emerges from the analysis of the survey responses is a clear and straightforward image of the foundations law school graduates must have as they exit law school and enter their careers. As stated at the outset, today's new lawyers must be whole lawyers—or, lawyers with a robust mix of characteristics, professional competencies, and legal skills.
There are 77 foundations that at least half of respondents identified as necessary in the short term—or right out of law school. We believe legal educators and law schools should strive to ensure each and every law school graduate can demonstrate some level of facility with these foundations. While these foundations, listed here, are crucial, we do not intend them to limit pedagogical innovations that seek to develop other foundations that may give lawyers an advantage as they enter their careers.
Table 3: Foundations Identified as Necessary in the Short Term by at least Half of Respondents(33)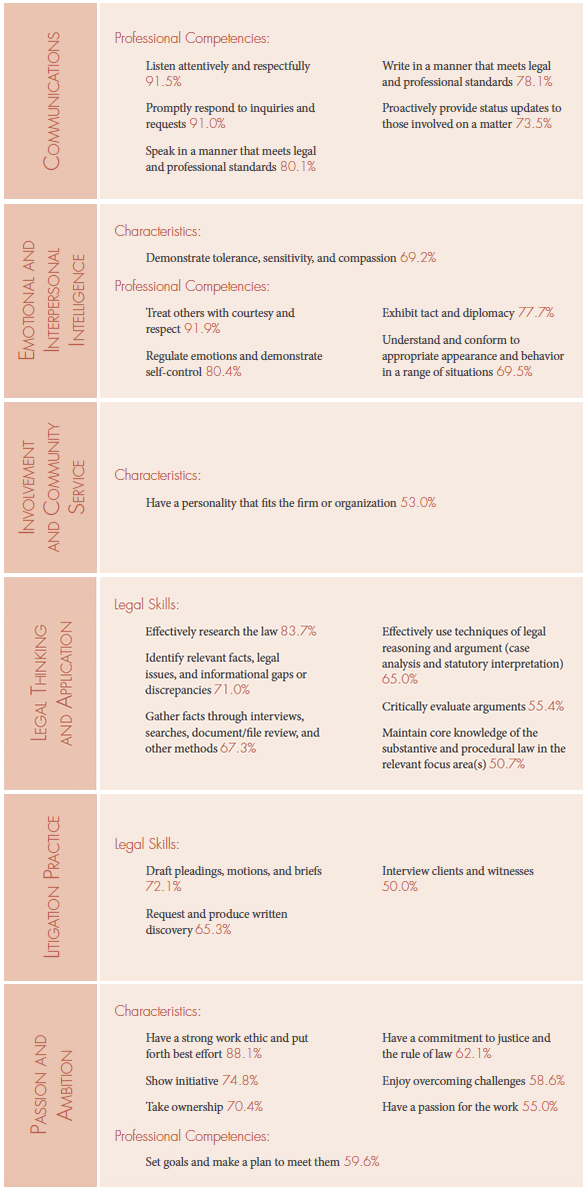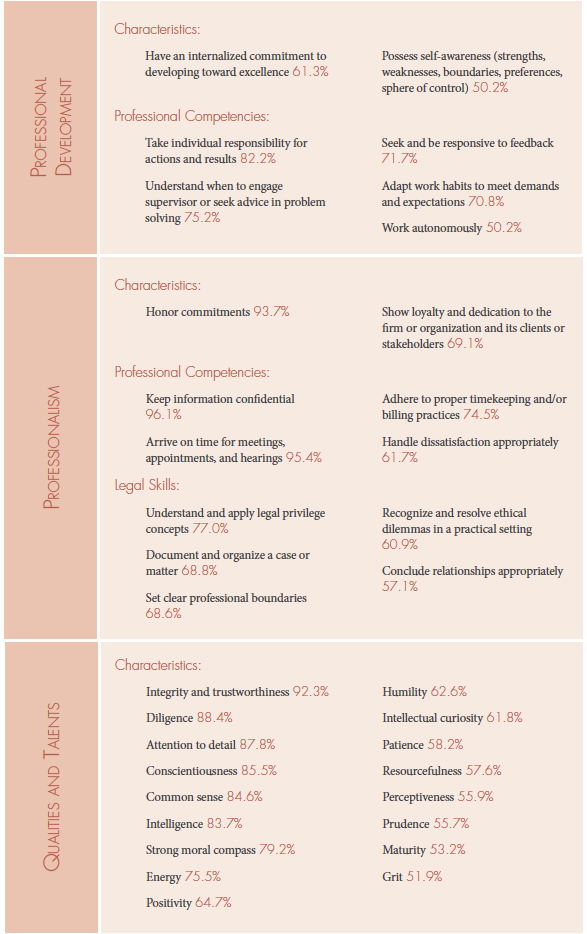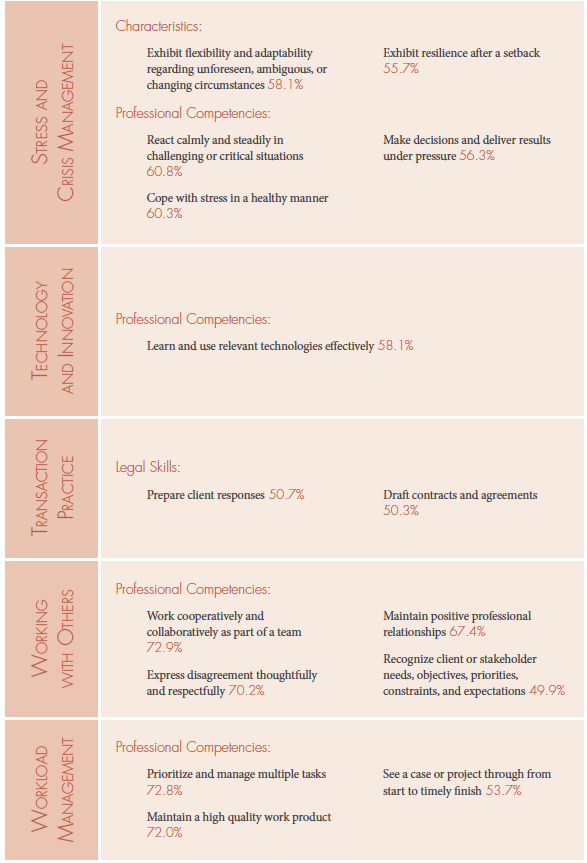 Endnotes:
33. Note that, for the Business Development and Relationships category, there were no foundations considered to be necessary in the short term by at least half of respondents.