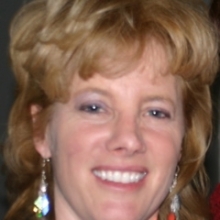 President, Association of Family and Conciliation Courts
Maconda Brown O'Connor Professor, Smith College School for Social Work
Marsha Kline Pruett, Ph.D., M.S.L., ABPP, is the Maconda Brown O'Connor Professor at Smith College School for Social Work. She is currently involved in curriculum development, intervention, consultation, and research programs regarding father involvement and co-parenting, parenting education, translating new research regarding early childhood experience and its relationship to later mental health outcomes, and service provision in family courts. She also maintains a small couples and divorce-focused clinical practice.
She has written extensively for academic and lay audiences, including the co-authored books, Your Divorce Advisor: A Psychologist and Attorney Lead You Through the Legal and Emotional Landscape of Divorce (2000, Fireside) and Partnership Parenting (2009, Perseus). She is the Editor of three special issues of the Family Court Review, "Separated and Unmarried Fathers and the Courts" (2003), a collection of Family Court Review papers with personal commentary titled "Overnights and Young Children" (2005), and Essays from the Family Court Review: Social Science Research (2013). Her research on a model continuum of effective and cost-efficient co-parenting services in the Connecticut courts, father involvement, and parenting plans for young children earned her the Association of Family and Conciliation Courts' Stanley Cohen Award for Distinguished Research.
She is the President-elect of the AFCC Board of Directors. Her recent and current involvements with legal policy change include being a member of the Massachusetts Governor's Blue Ribbon Task Force on Shared Parenting, The MA Task Force on the Voice of the Child, the Committee for a new collaborative parenting court in Hampshire County, MA, and Advisory Committee member and consultant for the Honoring Families Initiative of the Colorado-based Institute for the Advancement of the American Legal System. In addition to academic venues, she disseminates her work through speaking engagements and consultation to mental health professionals, attorneys, judges, and court personnel nationally and internationally.