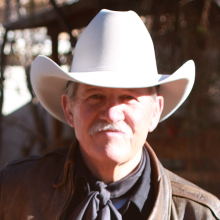 Principal, Greacen Associates, LLC
Currently a principal of Greacen Associates, LLC, John Greacen was director of the Administrative Office of the Courts of New Mexico, clerk of the U.S. Bankruptcy Court for the District of New Mexico, and clerk of the U.S. Court of Appeals for the Fourth Circuit. He worked at the National Center for State Courts in Williamsburg, ultimately as deputy director for programs.He held leadership positions with the Police Foundation, the National Institute for Juvenile Justice and Delinquency Prevention and the National Institute for Law Enforcement and Criminal Justice within the U. S. Department of Justice. He was a member of the law school faculties at the University of Arizona and the Washington College of Law at American University. Mr. Greacen has an A.B. from Princeton and a J.D. from the University of Arizona.He is a member of the bar in Arizona, Colorado, the District of Columbia, New Mexico and the US Supreme Court. He received the Director's Award for Excellence in Leadership from the federal courts, the Award of Merit from the National Association for Court Management (its highest award), and the Pioneer Award from the New Mexico State Bar Association.
Greacen Associates, LLC provides consulting services to courts and other justice entities in the United States and abroad in the areas of technology, performance measurement, customer service, caseflow management, operational efficiency, process redesign, training, and leadership development. Since the fall of 2001, Greacen Associates has worked for the Federal Judicial Center, the Legal Services Corporation, the Immigration Courts within the US Department of Justice, the National Center for State Courts, the National Association for Court Management, and courts in twenty-five states, the District of Columbia, and three foreign countries.
John Greacen's work related to family law and self-represented litigants includes:
Writing the seminal article on the difference between legal information and legal advice for court staff in 1995 (he continues to teach and publish regularly on the topic)
Evaluating programs to assist self-represented litigants in Alaska, Arizona, California, Florida, Idaho, Maryland, Minnesota and Virginia
Consulting with judicial branch committees developing plans to assist self-represented litigants in Florida and Utah
Researching communications in court hearings involving two self-represented litigants
Co-chairing the Research and Evaluation Working Group of the Self-Represented Litigants Network
Preparing a fifty-state analysis of state court websites and policies to assist self-represented litigants for the Michigan State Bar Foundation (2010)
Editing the California Benchbook on Self-Represented Litigants and authoring the Benchbook chapter on judicial ethics
Making educational presentations on dealing with self-represented litigants in more than a dozen states
Evaluating Maricopa County, Arizona's Integrated Family Court
At the request of the Arizona Supreme Court, evaluating the performance of Maricopa County Superior Court's family law division
Evaluating Virginia's project to strengthen case management of child support cases in Juvenile & Domestic Relations Courts
Preparing three manuals on caseflow management for California trial courts (criminal, family, and juvenile delinquency cases) and presenting a series of three statewide workshops on caseflow management for each case type
Analyzing family caseflow practices in seven California trial courts
Preparing three annual reports for North Dakota on the impact of mandatory mediation of family law and probate cases involving child custody disputes
Preparing a report, based on site visits to fourteen California trial courts, on the potential staffing and other financial impact of implementing family law resource guidelines prepared by committees of California judges and court staff
Facilitating a two and a half day seven state Western Regional Conference on Caseflow Management and the High Performance Courts Framework that included discussion of family law caseflow management (2011)
Mr. Greacen is currently serving as consultant to the Legal Services Corporation to design, facilitate, and prepare reports arising from a Summit on the Use of Technology to Expand Access to Justice (planned for June 2012).He is assisting the courts of Idaho in refining their court performance measures and integrating performance measurement into day-to-day case management practices. He will be speaking to a conference in Michigan in April 2012 on that state's efforts to develop resources for self-represented litigants.
Mr. Greacen has served as a consultant to the Institute for the Advancement of the American Legal System on caseflow management, performance measurement, and family law since 2009, drafting a resource for courts on evaluating projects to reform civil rules and civil case management practices, representing IAALS on the advisory committee of a National Center for State Courts project to develop new model time standards for disposition of cases in state courts, providing ideas for basic principles for court handling of family law matters, and designing and commencing an evaluation of the impact of Colorado Rule of Civil Procedure 16.2 adopted in 2005 to produce a faster, simpler, and cheaper divorce process for the state that would minimize the use of the adversary system, including the preparation of draft performance measures for court handling of family law matters.
In September 2017, the Justice Management Institute awarded Mr. Greacen the Ernest C. Friesen Award of Excellence "in recognition of his vision, leadership, and sustained commitment to the achievement of excellence in the administration of justice."