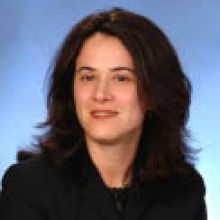 Clinical Professor of Law & Associate Director, Civitas ChildLaw Clinic
Stacey Platt is a clinical professor of law and the associate director of the ChildLaw Clinic at Loyola University Chicago School of Law, where her focus is the training of law students to represent children in legal proceedings, including child protection cases and high conflict custody disputes. Before joining Loyola, Stacey was a staff attorney with the Legal Assistance Foundation of Chicago, where her areas of focus were domestic violence and children's issues. She has extensive experience representing parents, caretakers and children in abuse and neglect proceedings in the juvenile court and in custody and visitation proceedings in the domestic relations court. She has also worked on several appeals and class action lawsuits pursuing reform of Illinois' child welfare and education systems.
Stacey is a teacher for the American Bar Association and the National Institute of Trial Advocacy in numerous training programs for children's advocates and domestic violence advocates. She co-wrote and appeared in a video module of the American Bar Association's National Training Program on the Representation of Children in High Conflict Custody Disputes. She serves on the editorial board of the Family Court Review.
Prior to becoming a lawyer, Stacey was a caseworker in the New York City child welfare system. She received her undergraduate degree in psychology and history from the University of Wisconsin at Madison. She received her law degree, cum laude, from New York University School of Law.
In August 2011, The Chicago Bar Association honored Stacey with the Leonard Jay Schrager Award of Excellence in recognition of her contribution to improving access to justice.