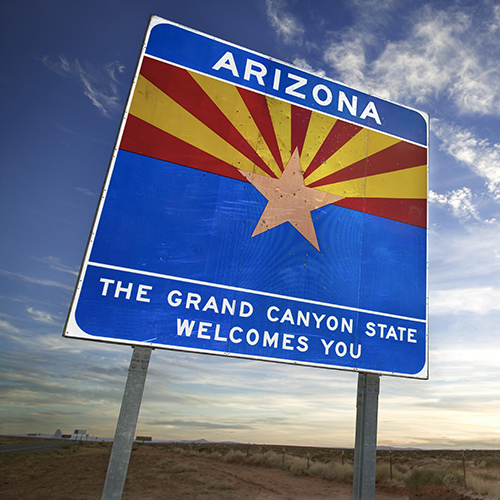 Arizona has long been a leader in civil justice reform, and last week Arizona led the way again with a set of recommendations from its Committee on Civil Justice Reform. The Committee was established by the Arizona Supreme Court in December 2015 to "develop recommendations, including rule amendments or pilot projects, to reduce the cost and time required to resolve civil cases in Arizona's superior courts." The Committee was charged to submit a report, together with proposed rule changes, to the Arizona Judicial Council no later than October 1, 2016, and this week the Committee met that challenge with its report A Call to Reform: The Committee on Civil Justice Reform's Report to the Arizona Judicial Council.
The Committee was charged with reviewing national proposals for reform, including the Conference of Chief Justices Civil Justice Improvements Committee's report Call to Action: Achieving Justice for All, NCSC's Landscape of Civil Litigation in State Courts, IAALS and the ACTL's report Reforming Our Civil Justice System: A Report on Progress and Promise, and the December 2015 amendments to the Federal Rules of Civil Procedure, as well as other national efforts and studies. The result of the Committee's efforts is a set of recommendations focused on significant case management reform, discovery reform, compulsory arbitration reform, and court operations reform.
"Our Committee believes that Arizona is ideally postured, once again, to lead in civil justice reform. We propose reforms that build on Arizona's unique legal culture of innovation, pragmatism, mandatory disclosure, and cooperation among opposing counsel. We believe that enacting these reforms will allow Arizona's already-innovative courts to better serve the goal neatly described in Rule 1—'to secure the just, speedy, and inexpensive determination of every action.'"
Highlights include making proportionality a guiding principle, adopting a three tier approach to case management, reforming discovery to address abuses, and implementing a short-trial program as a step toward compulsory arbitration reform. The report will be formally presented to the Arizona Judicial Conference in late October, after which we will look to the Arizona Supreme Court to inform next steps.
We congratulate the Committee on the hard work and dedication that went into this effort. Thank you for being a trailblazer in taking up the Conference of Chief Justices' call to action.