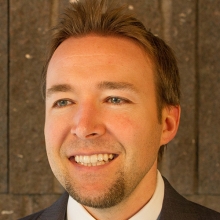 Ethics Counsel and Expert, Swisher P.C.
Keith Swisher is an ethics expert and consultant at Swisher P.C. and the former associate dean of faculty scholarship and development at Arizona Summit Law School (Phoenix School of Law). Swisher teaches professional responsibility and torts, serves as ethics counsel and expert witness to lawyers, law firms, and judges, and represents indigent defendants in the Ninth Circuit. He is also a member of the State Bar's Ethics and Professionalism Committees and received the ABA's Rosner & Rosner Young Lawyers Professionalism Award in 2011; Swisher is former member of the Editorial Board of ABA/BNA Lawyers' Manual on Professional Conduct. Before joining Arizona Summit Law School in 2009, he was an adjunct professor at Arizona State University College of Law, practiced at Osborn Maledon, and clerked for the Honorable William C. Canby of the U.S. Court of Appeals for the Ninth Circuit.
Swisher founded and edits The Judicial Ethics Forum, a blog that encourages an academic discussion of judicial ethics, discipline, and disqualification. He has published articles on these topics in a number of law reviews.
Swisher received his juris doctor from Arizona State University College of Law, where he served as an editor for the Arizona State Law Journal and graduated first in his class. During law school, he worked with the United States Attorney's Office, Criminal Division; Arizona Justice Project; and the Office of the Federal Public Defender, Capital Habeas Unit. Swisher also holds an LL.M. from Harvard Law School, and he served as an editor to the Harvard Civil Rights-Civil Liberties Law Review.