2017 Rebuilding Justice Award Honors El Pomar Foundation and Hybls
April 6, 2017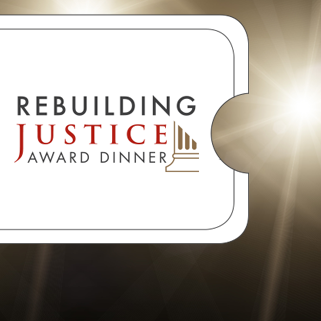 On Thursday, April 20, IAALS will present El Pomar Foundation, William J. Hybl, and Kyle H. Hybl with the 2017 Rebuilding Justice Award at our 10th annual gala event.
El Pomar Foundation and the Hybls have been instrumental partners for many years and their generous support of our DIAALOGUES series of convenings has helped expand our impact and the impact of our work on a national scale. In addition to their longstanding support of the University of Denver, El Pomar Foundation and the Hybls are consistent and generous supporters of IAALS and have funded and hosted a total of six DIAALOGUES since 2013. These remarkable gatherings are a hallmark of our process and are held at the Penrose House in Colorado Springs, where great minds come together and forge practical solutions to the most pressing challenges in today's legal system.
Richard N. Baer, Chief Legal Officer of Liberty Media Corporation and a former member of the IAALS Board of Advisors, will deliver the evening's keynote address. The Rebuilding Justice Award Dinner always draws a "who's who" from the legal community and the evening promises to be very memorable.
The Rebuilding Justice Award is our most prestigious award and is given to individuals and organizations that exemplify the spirit of innovation and leadership that IAALS champions across all of our work toward building a legal system that is accessible, fair, reliable, efficient, and accountable. The first recipient of the award was United States Supreme Court Justice Sandra Day O'Connor (Ret.) in 2007. Prior recipients include former chief justices of state supreme courts, legislators, federal district court judges, attorneys, and legal educators.
This will be our 10th Annual Rebuilding Justice Award Dinner and the event takes place at the beautiful Cable Center at the University of Denver. We look forward to seeing you there!
 For more information, please contact:
Amy Downing, Special Events Coordinator, amy.downing@du.edu