On the Air: Buzz Building About New Center Designed to Help Families
The word is out! The new Resource Center for Separating and Divorcing Families at the University of Denver is open for business.
Media buzz around the first-of-its-kind Center, based on the model developed by IAALS, continues to grow.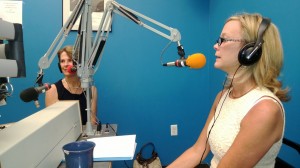 Recently, IAALS Executive Director Rebecca Love Kourlis and the Center's Executive Director, Melinda Taylor, joined forces and took to the airwaves at KGNU Independent Community Radio to talk about the Center's innovative services, offered as a less adversarial, out-of-court alternative to families going through separation or divorce.
Listen to the full interview below.