Carla van Dongen to Chair IAALS' Business Leadership Network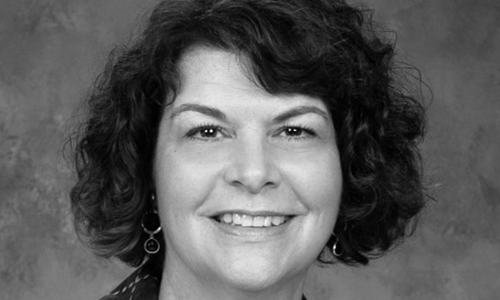 IAALS is pleased to announce that Carla van Dongen, Vice President - Counsel for State Farm Mutual Automobile Insurance Company, will chair our Business Leadership Network (BLN). In this role, she will also serve on IAALS' Board of Advisors as liaison for BLN. In addition, Van Dongen already serves on our US Justice Needs Advisory Committee, which has helped guide the development of our justice needs surveys of people and businesses across all corners of the country in an effort to close the justice gaps in our society. We are thrilled to have Van Dongen even more involved in our work now, through BLN and our Board of Advisors.
As Vice President - Counsel for State Farm, Van Dongen currently leads the Claim Litigation Section, overseeing 38 staff counsel offices across the United States. She has served in several leadership roles, all involving litigation management. She has been actively engaged in the development and implementation of civil justice policy and initiatives for State Farm and served as operating committee co-chair for the civil justice reform group.
Van Dongen is active with the Board of Governors for RAND Institute for Civil Justice, is past president of the insurance staff counsel committee for Association of Corporate Counsel (ACC), and was elected to membership in the American Law Institute.
The IAALS Business Leadership Network is an important group of private sector advisors and investors. Member corporations' corporate counsel are able to meet twice annually, with peers from around the country and with IAALS staff, to discuss the challenges faced in the current legal system and how it can best be improved, from questions about the core competencies of young lawyers to the challenges of court processes and procedures.