Challenging Law School Rankings: The Regional Reality of the Legal Job Market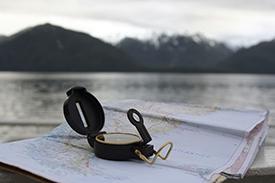 Anyone would be hard-pressed to find a prospective law student who has not obsessed over law school rankings like US News and World Report. In fact, it is likely that many prospective students use rankings as one of the heaviest weighted factors in making their decisions about which school to attend. But should they?
On PrawfsBlawg, Professor Bard argues that when prospective students make decisions based on rankings, they are operating off of assumptions rather than facts. The main assumptions behind all the rankings are that "all law students are always better off going to a higher ranked school" and "every region has identical job markets—with equal opportunities and challenges for all students."
Professor Bard suggests that the analysis of local and regional economies and students' personal connections to a community are two factors that are just as important—when determining job prospects—as graduating from a prestigious law school. But rankings do not take either of these factors into account, and are, therefore, often misleading to prospective students.
Carolyn Elefant, a solo practitioner and participant in Educating Tomorrows Lawyers' recent "Foundations for Practice" convening, also discusses the "hometown advantage" lawyers have through their personal connections within a community, particularly relevant for solo practitioners and small firm attorneys.
Connections from college and law school can also be key to give new graduates a "leg up on practice." Joining the local bar or interning for lawyers in the community can provide a base of connections upon graduation. Once on their own, these contacts can serve as a resource for advice, referrals, or freelance work projects.
While it is unlikely that prospective law school students will ever stop using law school rankings to determine which law school to attend, the evidence is growing that more information must be part of their equation, including their desired community and its economy.
Riley Combelic is a third-year law student at the University of Denver Sturm College of Law and contributes to IAALS Online. Please direct inquiries about this post to iaals@du.edu.