Civil Justice Reform: One Case Type at a Time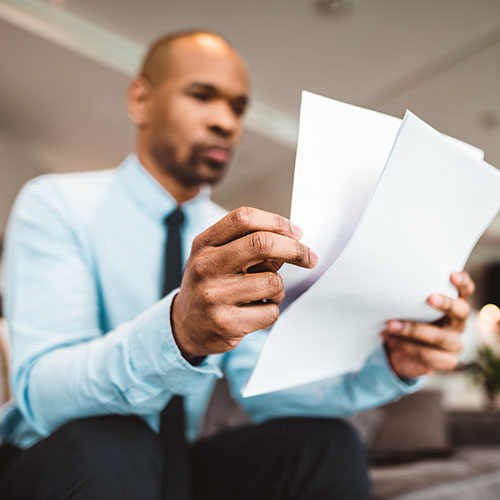 Talking about civil justice reform only gets us so far. The key to change is taking concrete steps on the ground and implementing practical solutions. IAALS' own Rebecca Love Kourlis and Brittany Kauffman authored a piece for the Corporate Counsel Business Journal's Civil Justice Playbook that dives into this discussion and highlights ways IAALS is working with judges and courts to make that change a reality in the realm of discovery.
One of the answers to the problems plaguing the discovery process, Kourlis and Kauffman wrote, is a focus on case-specific initial disclosures and tackling the complex discovery culture "one case type at a time." Back in 2010, many attendees of the seminal Conference on Civil Litigation at Duke University recognized the utility of case-type-specific "pattern discovery" to address extraneous litigation costs and delays. Shortly after that Conference, IAALS took on the development of discovery protocols for alleged adverse action employment cases. Since their publication in 2011, roughly 75 federal district courts have adopted these employment protocols.
Three years later, evaluations of the employment protocols pilot project showed a 50 percent reduction in discovery motions in those cases. Pilot cases also generally resulted in fewer motions to dismiss and motions for summary judgment, as well as more frequent settlements. Following this success, IAALS developed a second set of discovery protocols published in early 2018—the Initial Discovery Protocols for Fair Labor Standards Act (FLSA) Cases Not Pleaded as Collective Actions.
Both sets of protocols substitute initial disclosures with a list of specific documents and information to be exchanged by both parties early in the litigation timeline. These automatic disclosures include core documents that are typically found in those types of case in an effort to prevent needless debates regarding relevance and proportionality.
Kourlis and Kauffman wrote: "Instead, the parties can exchange their documents and then focus on the specific issues in the case, as well as the appropriate path to resolution, be it settlement or additional tailored discovery. This is good business for both the parties and the court."
Both federal and state courts are beginning to adopt these protocols and other similar measures to help bring down discovery costs and streamline the process. For example, as it did with the employment protocols, the District of Connecticut has adopted the FLSA protocols for applicable cases district-wide. Chief Judge Lee H. Rosenthal of the Southern District of Texas implemented the protocols last fall and has been one of their key supporters. In addition to noting lawyers who have praised the efficiency gained from the protocols, Judge Rosenthal said: "I don't have to reinvent the wheel in every case or figure out where the wheel is."
Not all case types are prime for such protocols, but in employment and FLSA cases the protocols are beginning to shift discovery procedures. In addition, their implementation adds empirical support to how effective these protocols—and initial disclosures more broadly—can be.
Heather Buchanan is a second-year law student at the University of Colorado Law School and contributes to IAALS Online. Please direct inquiries about this post to iaals@du.edu.