Collaborative Divorce Continues to Gain Steam
March 10, 2015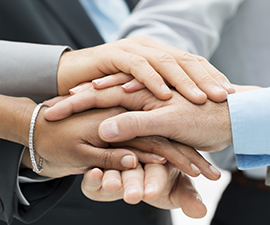 Divorce can put families through a long and difficult process of litigation—but does it have to? At its core, the collaborative divorce process occurs outside of court and seeks to resolve issues in a more respectful and dignified setting. During the process, a team of people, including lawyers, mental health professionals, and financial advisors, may assist families in navigating the process.
According to Today, an increasing number of divorcing spouses are turning to this option, baby boomers in particular. The article highlights the fact that a litigated divorce may cost upwards of $100,000, while the average collaborative divorce costs just a fraction of that. And, most collaborative divorces take far less time to complete. The result is not just better for spouses, mentally and financially, but also for children, who may be spared some of the uncertainty and negativity associated with an extended courtroom process.
As discussed in a recent ABA Journal article, the Honoring Families Initiative's out-of-court process for separation and divorce builds on the recognition that divorce and child custody issues are often better handled in a less-adversarial environment. The first center to open based on the model served 45 families during its first year in operation, with an additional 100 families seeking service to date. Feedback has been overwhelmingly positive, and IAALS is seeking to replicate this interdisciplinary process in communities on a national level, to expand the reach and impact of this approach.
Hunter Metcalf is a second-year law student at the University of Colorado Law School and contributes to IAALS Online. Please direct inquiries about this post to iaals@du.edu.