Conference of Chief Justices to Receive 2018 IAALS Rebuilding Justice Award
March 29, 2018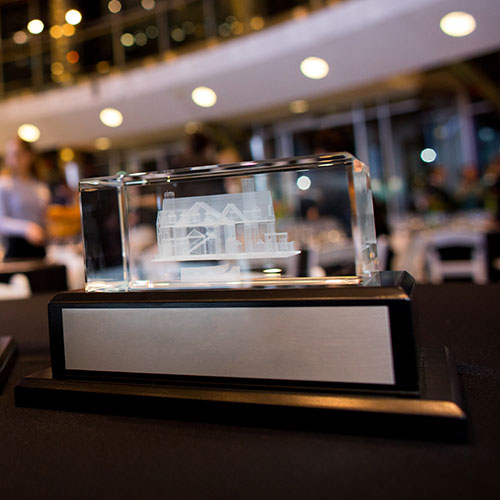 On Thursday, April 19, IAALS will present the Conference of Chief Justices with our highest honor: the Rebuilding Justice Award. We are thrilled that several Chief Justices from across the nation will attend and Ohio Chief Justice Maureen O'Connor, President of the Conference of Chief Justices and chair of the National Center for State Courts Board of Directors, will accept the award.
IAALS lauds the Conference of Chief Justices' leadership toward and support of the goal of 100% access to justice, as well as their work to reform America's civil and family courts. With up to three-quarters of all civil cases involving at least one party without an attorney, more and more Americans are navigating a legal system not designed for the layperson's use. Sadly, that number is even higher in family cases. By sounding the call to act for state court leaders, change is happening.
The highlight of the evening is sure to be a fireside chat with several of the attending Chiefs, who will discuss the issues of public trust and confidence in our courts. IAALS Executive Director and former Colorado Supreme Court Justice Rebecca Love Kourlis will moderate the discussion.
The Conference of Chief Justices was founded in 1949 to provide an opportunity for the highest judicial officers of the states to meet and discuss matters of importance in improving the administration of justice, rules, and methods of procedures, and the organization and operation of state courts and judicial systems, and to make recommendations and bring about improvements on such matters.
The Rebuilding Justice Award is given to individuals and organizations that exemplify the spirit of innovation and leadership that we champion across all of our work toward building a legal system that is accessible, fair, reliable, efficient, and accountable. The first recipient of the award was United States Supreme Court Justice Sandra Day O'Connor (Ret.) in 2007. Prior recipients include former chief justices of state supreme courts, legislators, federal district court judges, attorneys, legal educators, and philanthropists.
This will be our 11th Annual Rebuilding Justice Award Dinner and the event takes place at the beautiful Cable Center at the University of Denver. We look forward to seeing you there!
Space is limited so register now!
For more information, please contact Amy Downing, Special Events Coordinator, at amy.downing@du.edu
Dive Deeper
On April 19, 2018, IAALS held its annual Rebuilding Justice Award Dinner, which recognizes individuals who exemplify the spirit of innovation and leadership that we champion across all of our work. This year, we honored the Conference of Chief Justices for their leadership and unanimous adoption of recommendations designed to secure the promise of justice for all.
Read More