"Conscious Uncoupling": A New Framework For Understanding Divorce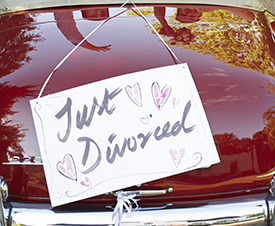 Celebrity couple Gwyneth Paltrow and Chris Martin recently announced their intent to separate, and asked for privacy during their period of "conscious uncoupling." For many, this announcement was their first exposure to this term, which has been embraced by some as a productive shift in the way couples conceptualize divorce. Conscious uncoupling refers to a process whereby couples take an intrinsic focus as to the reasons for their divorce, rather than externalizing blame and rancor toward their partner. "Blaming is easy," says Dr. Sonya Rhodes, an expert on marital and family relationships. "Self-examination is difficult."
The conscious uncoupling phenomenon does not end with celebrity couples nor remain strictly in the United States. Practiced by psychiatrists as far as New Zealand, conscious uncoupling has also taken hold in China. Bloomberg Businessweek recently cited a spike in China's divorce rate, and suggested that "[b]ig cities are the epicenter of China's new wave of 'conscious uncoupling,' including Shanghai, Tianjin, and Beijing." The article reasons that young couples no longer have the desire to adapt themselves and compromise for the sake of saving their relationship.
Katherine Kirk is a third-year law student at the University of Denver Sturm College of Law and contributes to IAALS Online. Please direct inquiries about this post to iaals@du.edu.