Cook County Circuit Court Revises Rule to Expand ADR Options for Families
May 8, 2014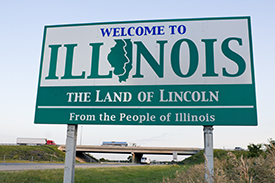 The Cook County Circuit Court in Illinois recently revised its rule in domestic relations mediation: Rule 13.4(e). The revision was made to further the court's intention of providing parties to domestic relations cases with more autonomy to settle their disputes outside of trial. Rule 13.4(e) previously provided for mandatory mediation for certain issues; the revision leaves those options in place while adding new discretionary mediation options for the courts and families. The goal of the revision was to give the courts more flexibility in handling each case as effectively as possible and to give parties the choice to participate in an alternative dispute resolution (ADR) process that best suits their needs.
The major changes to the rule include:
Giving the court the discretion to order mediation on financial issues, discovery disputes, and any other contested domestic relations issues.
Giving the parties the ability to consent to participate in forms of ADR (e.g., evaluative mediation) other than facilitative mediation.
Requiring the court to maintain a list of certified mediators, including mediators that are not staff mediators.
Other changes to the rule include: allowing attorneys and other people designated by the parties to accompany them during mediation; allowing for mediators to serve in cases where they have conflicts of interest—as long as both parties are aware of the conflict and give written consent; and disallowing parties to engage in anything other than financial discovery while the issues of custody, visitation, parenting time, removal, or relocation are being mediated.
ADR, in Cook County and elsewhere, is intended to "provide an expeditious, expense-saving, fair and beneficial alternative to traditional litigation in the resolution of domestic relations controversies." This revision should help accomplish this goal, and may be an example that other jurisdictions can look to when revising their own mediation programs.
Riley Combelic is a second-year law student at the University of Denver Sturm College of Law and contributes to IAALS Online. Please direct inquiries about this post to iaals@du.edu.