Dona Playton Joins IAALS as New Director of Honoring Families Initiative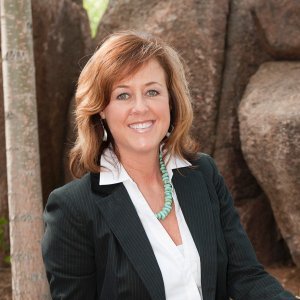 IAALS is pleased to welcome Dona Playton as its new Director of the Honoring Families Initiative effective December 23, 2016. Dona comes to IAALS from the University of Wyoming College of Law where she was a senior lecturer as well as the Director of the Family and Child Legal Advocacy Clinic, a legal assistance project operated by third-year law students who represent low-income clients. Her strong background in legal services, academia, and family law make Dona a superior choice to lead IAALS' Honoring Families Initiative as it embarks on its next decade of striving to provide meaningful access to the courts and the legal process for separating and divorcing families.
"Dona is a proven consensus builder who possesses a strong background in public policy, and knows the courts and family law. That coupled with her passion for the work, and her collegiality, ideally position her to help IAALS serve our mission," said IAALS Executive Director and former Colorado Supreme Court Justice Rebecca Love Kourlis.
Playton's responsibilities at IAALS include supporting the Center for Out-of-Court Divorce, which embodies IAALS' multi-disciplinary, evidence-based approach to helping families in transition. She will also be working to adapt the Conference of Chief Justices' civil docket recommendations to family cases, leveraging technology and case pathway approaches. And, she will be helping us to shape our work in the area of online assistance to families seeking answers to legal questions and seeking access to the courts. Key to her success will be establishing relationships with other national institutions that are involved in divorce and child custody cases and reform efforts and coordinating and collaborating with them. She will be IAALS' representative in the research, writing, and production of all new publications and products within HFI.
Natalie Knowlton, the previous Director of the Honoring Families Initiative, remains on staff at IAALS, working from her home in California on a variety of projects across all of IAALS' issues.