Educating Tomorrow's Lawyers at LSSSE Symposium on Data and Assessment in Legal Education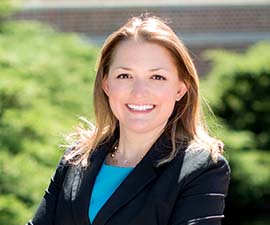 This Thursday and Friday, November 6-7, 2014, the Law School Survey of Student Engagement's (LSSSE) "Data and Assessment in Legal Education: The Necessities, The Possibilities" symposium will be held at Saint Louis University School of Law. The goal of the symposium is to provide attendees with concrete insight into how data can be used to reform curriculum and as an assessment and strategic planning tool.
Alli Gerkman, Director of Educating Tomorrow's Lawyers, will be presenting on a panel about "Using Data to Demonstrate and Improve the Value of Legal Education." IAALS is excited to be participating in these important conversations, where law schools have the opportunity to discuss the importance of assessment, share methods, and promote best practices. The symposium will play host to over 100 professors and administrators from 60 law schools.