England and Wales Overhaul Family Court System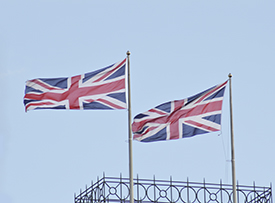 The family justice system in England and Wales is undergoing its largest changes in 25 years, including a new, single Family Court to replace the three separate tiers of court that previously dealt with family proceedings.
Under the new plan, a number of law centers will open throughout the country and employ law students to help divorcing couples walk through the legal process before they go to court. Additional changes include a reduced 26-week timeline for care proceedings, compulsory mediation before attempted resolution in court, and limitations on expert witness testimony. By implementing these "revolutionary" reforms, policy makers hope to minimize the delays and burdens families face when proceeding through the family court system.
Katherine Kirk is a third-year law student at the University of Denver Sturm College of Law and contributes to IAALS Online. Please direct inquiries about this post to iaals@du.edu.