Evaluation of Idaho "Informal Custody Trial" Program Released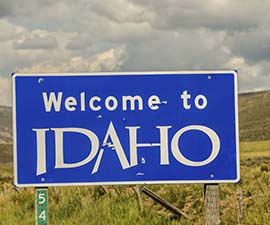 Idaho has released a report evaluating its Informal Custody Trial (ICT) program. The ICT allows litigants in child custody cases to suspend the rules of evidence and the normal question-and-answer format of trial, waive the rules of discovery, and directly present their case, issues, and concerns to the court. The program formalizes what a number of judges across the country do on an informal basis when one or both litigants are not represented by a lawyer.
The report had many encouraging statistics:
73% of survey respondents reported understanding the program before agreeing to it;
56% of respondents believed the program was fair;
57% of respondents believed the program focused on the best interests of the children; and
57% of survey respondents were glad they used the informal trial program.
Richard Zorza, on his Access to Justice Blog, provides a detailed discussion of the program results and proposes that more evaluation is needed to determine whether the program is successfully helping families. Zorza points to some trouble areas. For example, of survey respondents who did not perceive a favorable outcome from an ICT, 23% nevertheless thought the judge listened to them and 42% reported the judge treated them with respect. No respondents in that group, however, believed the ICT was fair. Zorza also points out that the ICT evaluation collected data on only two of the four procedural justice components.
The Idaho Informal Custody Trial program represents an increasing number of in-court solutions that states around the country are implementing to help families get the critical services they need as easily as possible—especially families who are not represented by attorneys. As more courts experiment with these innovative solutions, more information will become available about what works well and what does not.
Riley Combelic is a third-year law student at the University of Denver Sturm College of Law and contributes to IAALS Online. Please direct inquiries about this post to iaals@du.edu.