IAALS Advances Justice with Camille Nelson
IAALS simply would not be what it is without the support of our partners and friends. They are essential to our efforts and hail from a wide range of backgrounds, viewpoints, and sectors. Every month, IAALS shines the spotlight on one such person and takes you behind the scenes for a lighthearted glimpse into those upon whose guidance and support we rely. Together we are advancing justice.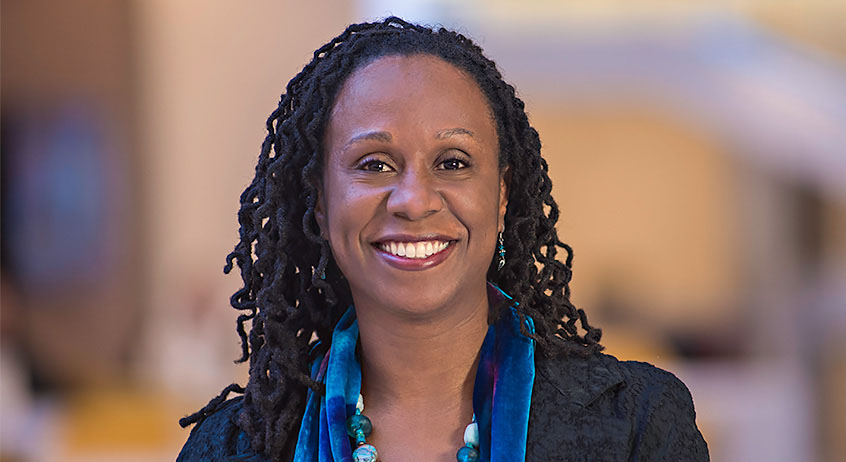 Camille Nelson, Dean and Professor of Law, American University Washington College of Law
Camille was recommended to us as a star in legal academia—an innovator and a visionary. Carol Miller, Director of Strategic Partnerships at IAALS, and I went to visit her in D.C. She welcomed us with open arms and talked about her mission for the law school, about her family, her history, and her values. It was such a privilege. She told us that she would struggle with that particular fall Board meeting date because it was her husband's birthday and they had been apart so much over the years on his birthday. For me, our Board meetings and our Rebuilding Justice Award Dinner have always fallen on the days when my husband is needed at the ranch, so he has not been able to be with me for those events. I understand all too well about competing allegiances—and I had such a sense of commonality with Camille, coupled with a clear sense that her experience has been so different from mine.
Camille was the first Black woman to clerk for the Supreme Court of Canada, to be appointed dean at Suffolk University Law School and then to be appointed to her current role as Dean of American University Washington College of Law. Her areas of academic expertise include race, equality and justice in our culture. She serves on Boards across the country, she has received numerous awards and indeed the diversity award at Suffolk Law School has been named after her. In short, Camille has the capacity to open minds and eyes to a different perspective and we at IAALS are very lucky to have her amongst us.
Earlier this month, we caught up with Camille to bring you the most recent edition of Partner Profile.
What drew you to IAALS? Becky and Carol came to visit me in Washington. It really made a difference to me as I considered joining the Board of Advisors. Clearly you take great care and pay remarkable attention to those who you are trying to get around the table; I was really humbled and appreciated the conversation we had. I think this is an important time for people who care about the rule of law. It's a delicate matter and something we cannot take for granted. We are seeing now how precious it is and I think the work of IAALS is tremendously relevant at a crucial time in our world, for our democracy, and for our notions of self, civility, and the role of the rule of law. It's a wonderful time to consider the life of the law, and the work that law ought to do in service of the rule of law and civil society.
What professional achievement are you most proud of? Clerking for the Supreme Court of Canada. It was a most transformative experience. As a solid student in my second year of law school at the University of Ottawa, I was hoping to get experience in my field. While I was given an opportunity to apply for a clerkship, I thought I wasn't really interested. When I got a call at home from the vice dean asking why I hadn't applied, I explained myself—secretarial work wasn't really what I had in mind that summer. No disrespect, my mother worked as a secretary and I know how important that work is, but I was hoping to use what I had been learning in law school that summer. How was I to know that a "clerkship" meant working with a Judge or Justice in their chambers on research, analysis, and writing? As a Black woman, it's an experience that I carry with me always. Like many others with my background, I didn't know the language of the law, or our profession. I did apply and I am grateful to have served as a law clerk for The Honorable Justice Frank Iacobucci of the Supreme Court of Canada. It shaped my career and changed my life.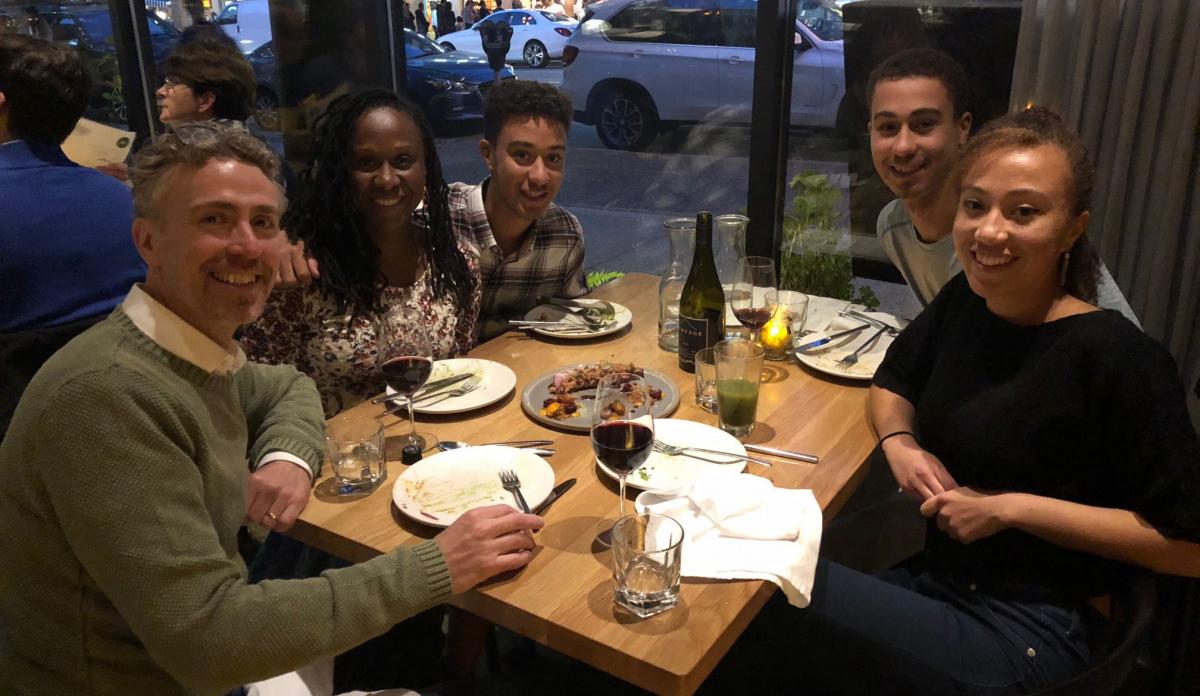 What is your greatest extravagance? I, as my kids will attest, love to have great meals. I might cut coupons and bargain shop generally, but when it comes to having a great meal, we splurge.
What is the trait you admire most in others? What I admire most is generosity of spirit, and also kindness.
If you were stranded on a deserted island, what three things would you have and why? I would have something to play music. Not very practical, I know but I need music. I'd have something I could use to keep in touch with friends. But then I wouldn't be stranded, would I—that probably doesn't count. I'd have cooking utensils and a good book.
Who are your favorite writers and why? Alice Walker's The Temple of My Familiar is a favorite—she writes beautifully and thoughtfully in such a way that she speaks to your heart and it's profoundly impactful. I love the Game of Thrones series written by George R.R. Martin. But I am also addicted to the television series. And, because of my profession, in the realm of non-fiction, I also greatly admire Patricia Williams. She is an African-American professor who has a way of blending personal narrative, the law, and non-fiction chronicles in ways that are allegorical, but yet you are learning about the law and history in context without even knowing it. I read her book, The Alchemy of Race and Rights: Diary of a Law Professor, in law school and I was struck by the fact that a law professor at a big fancy school like Columbia could write from a personal perspective about how the law is intertwined so clearly with our lived realities. She later went on to receive the MacArthur Genius Award. It was powerful and her writing is impeccable. It's probably TMI to share that I find the late John Kennedy Toole's book Confederacy of Dunces laugh out loud funny.
What historical figure do you most identify with? So if I could reframe the question to who I most admire, I'd say Malala Yousafzai, and thankfully, she is with us and very much present. Also MLK. People often don't contemplate all that Dr. Martin Luther King Jr. had to say about a lot of things—war, famine, colonization, the economy, education, in addition to domestic civil rights. I have to say I admire the lyrics of Bob Marley—I think he was ahead of his time and had a lot to say about many things that are still relevant today.