IAALS Advances Justice with Diane Wallach
IAALS simply would not be what it is without the support of our partners and friends. They are essential to our efforts and hail from a wide range of backgrounds, viewpoints, and sectors. Every month, IAALS will shine the spotlight on one such person and take you behind the scenes for a lighthearted glimpse into those upon whose guidance and support we rely. Together we are advancing justice.
Diane Gates Wallach, Managing Partner, Cody Resources Management LLC
Diane and I have known each other since grade school. From those early days, she was a phenomenal athlete, a brilliant scholar, and a bit of a daredevil. She played field hockey, rode horses, skied competitively, attended Stanford undergrad and business school, traveled the world, and became a jet pilot. On that list along the way she added becoming an extraordinarily skilled business woman. In addition to being colleagues, we are friends. We have climbed Kilimanjaro together, ridden horses, walked ranches, and biked Italy.
My husband, Tom, and I also knew her Dad, Charlie Gates. He was the one to recognize the need for and possible promise of IAALS. And then Diane carried his intention forward, and made it her own.
Diane and I have had dozens and dozens of tomato and spinach omelets and breakfast meetings at Zaidy's deli in Denver over the last twelve years. At those breakfast meetings, we have strategized in depth about IAALS. Diane has been a business partner: identifying risks and challenges, pointing out possible stumbling blocks, listening for vulnerabilities, and encouraging me to take some risks and to dream big. She has been at my elbow every step of the way—when things were going swimmingly and when they were not. Her energy, her grit, and her focus have been at the center of IAALS' evolution.
Charlie Gates believed in taking wise risks—in following dreams. He did it in his life. Diane has done it in hers. And, because of the two of them, IAALS has been able to do the same.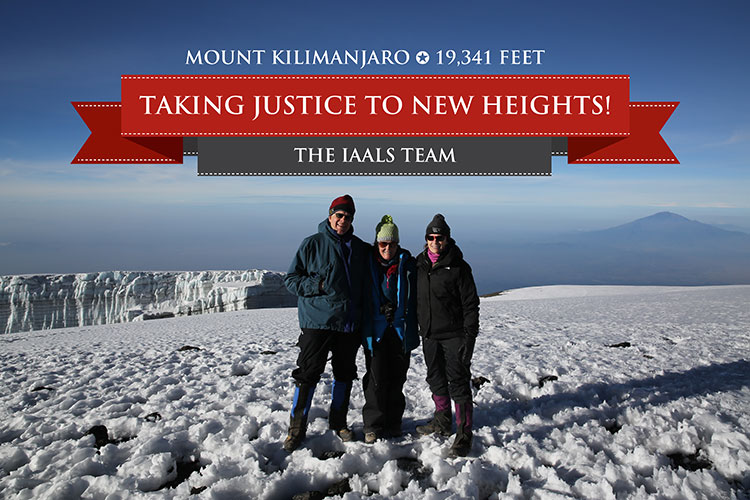 We caught up with Diane for the final Partner Profile of 2017.
Do you have a favorite saying? There are a few things that I find myself saying a lot: Be a "do-er"; take risks; and I tell my kids to be gracious, grateful, and of good cheer.
What do you most value in a friend? Honesty, integrity, and trust. I have terrific debates with my friends and you can do that if you have a shared love of family, interests, and values. Tolerance and kindness are also important in my friendships.
With which historical figure do you most identify? While he's not a historical figure, my dad still leads the hit parade. I admire the adventurous pioneers in any field of endeavor. I gravitate to people who take risks like Beryl Markham. She was a British-born Kenyan aviator, adventurer, racehorse trainer, and author and the first woman to fly solo across the Atlantic from east to west. She taught herself how to fly in the early 20th Century. Markham was very colorful, a bit naughty, and her book, West with the Night, is just excellent. Other historical figures whom I admire are Leonardo da Vinci, John Wesley Powell, and Winston Churchill.
Are there things that you are passionate about? Iceland – Iceland – Iceland! And trolls, gnomes, and fairies. I believe that pistachios are a food group and that Halloween should be a national holiday so everyone can have fun walking in someone else's shoes for a while. I love anything that is aviation or space-related. I would go to Mars in a heartbeat!
What is it about IAALS that inspires your involvement and philanthropic support? The American judicial system is truly special and protecting its independence and quality are essential to the success of our three-branch governmental structure. Our judiciary is being politicized and threatened on so many fronts, and if IAALS can make a difference, it is worth every minute and every dollar we can give. I also believe we have an extraordinary leader in Becky and an amazing advisory board, and staff. Effective organizations are all about people. Great people drive great outcomes; the wrong people can only perpetuate their own weakness and underperformance.
Photo: William Hiatt, Diane Wallach, and Rebecca Love Kourlis