IAALS Announces Carol J. Miller as Director of Strategic Partnerships
June 29, 2017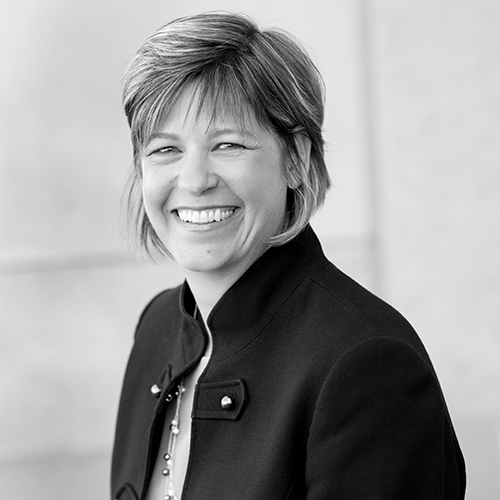 For as long as she can remember, capital campaigns, strategic planning, and philanthropy were the topics of dinner table conversion for Carol Miller's family. It's as if the "family business" was to serve nonprofit institutions, and to utilize their natural talents as relationship builders to connect with others and attract donor investment.

With such early and robust exposure to development vernacular, Carol was called to the profession, not by obligation, but by sheer passion for the work. With 18-years' experience in major gifts, planned giving, corporate partnerships, and development, IAALS is fortunate to welcome Carol as our new Director of Strategic Partnerships. Carol succeeds Barbara Blackwell who left IAALS this April for a new St. Louis position. Carol has a rich background in development having directed important campaigns for Colorado Public Radio, Alzheimer's Association, and National Multiple Sclerosis Society.
"With Carol on board, we are poised for the next chapter of growth," said Rebecca Love Kourlis. "I am confident she will expand the borders of our tent and help IAALS connect around new projects, emerging trends, and be able to respond to the legal system's most critical needs."
As Director of Strategic Partnerships, Carol will have responsibility for implementing IAALS' strategic development plan, focusing on prospecting, cultivating, soliciting, and closing major and principal-level philanthropic gifts and grants for IAALS' fundraising campaign. Carol will also manage and grow contributions from affinity groups and collaborate with University Advancement at DU. Stewardship is a special love of Carol's, so don't be surprised when you receive a "thank you" call from her!
As we welcome Carol to the IAALS family, staff are already enjoying her vision, creativity, and unabashed sense of humor.