IAALS Announces New Legal Visionary Award in Honor of Alli Gerkman, Nominations Now Open
October 9, 2020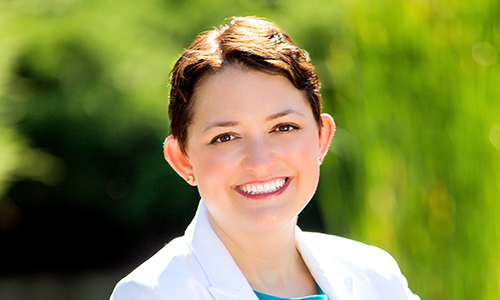 IAALS has launched a new award to recognize innovators who have made significant impacts early in their legal careers toward making the American legal system work better for everyone who needs it and everyone who is a part of it: the Alli Gerkman Legal Visionary Award.
The award is in honor of Alli Gerkman, who was a leader in national legal education and legal profession reform, her local and larger legal community, and here at IAALS. Through her work, she transformed the way our nation thinks about legal education and the role lawyers play in our society, and her work helped open the door to a fundamental reframing of how lawyers enter the profession of law and how the profession itself is regulated. When she passed away from cancer in 2019, she had much work to do and was loath to give it up. We carry that work on at IAALS, as well as that commitment.
We honor Alli Gerkman and her work with this award—and those who follow in her footsteps.
The award is designed to encourage and showcase innovators, risk takers, visionaries, and emerging leaders who bring a different perspective and a reform-minded approach to the improvement of our legal system. Candidates must be in the first 15 years of their legal career to be eligible.
Nominations for the award are now open and will be accepted through December 1. In future years, the nomination window will be open between October 1 and December 1. IAALS will review the nominations and select who will receive the award, which will be presented each year at IAALS' Rebuilding Justice Award Dinner, typically held in the spring.
More information about the award is available here, including the selection process and the guidelines to submit a nomination.
We look forward to connecting with these innovators around the country and showcasing their incredible achievements in the years to come. They would surely make Alli proud.