IAALS Opens "DIAALOGUES" to Tackle Challenges Facing the American Legal System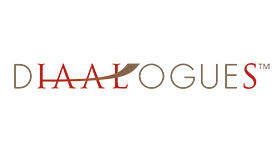 Denver, Colo. – IAALS, the Institute for the Advancement of the American Legal System at the University of Denver, is pleased to announce a $50,000 gift from El Pomar Foundation in support of a groundbreaking series of national conversations designed to bring together the best minds in the country to forge solutions to the most pressing issues facing the American legal system.
"One of the hallmarks of IAALS' work is the capacity to be an honest broker in important conversations, bringing together diverse stakeholders in an effort to reach solutions to complex problems," said IAALS Executive Director Rebecca Love Kourlis. "The El Pomar gift allows us to host those conversations at the Penrose House: a setting that is both beautiful and compelling, and one that encourages thoughtful synergy. We are very grateful for the opportunity."
Dubbed "DIAALOGUES," the project allows IAALS to do what it does best—bring national experts together to take on the challenges facing our legal system.
"The IAALS dialogues are important gatherings, and Penrose House, El Pomar's nonprofit conference and education center, is best utilized by efforts like these that serve the people of Colorado and those around the U.S. We are pleased to support and host these unique conversations," said William J. Hybl, Chairman and Chief Executive Officer of El Pomar Foundation.
The first convening kicks off this week under the banner of IAALS' Educating Tomorrow's Lawyers initiative. The official beginning of the multi-year Foundations for Practice project, the conversations will focus on improving legal education and closing the gap between how students are being taught in law school and the knowledge and skills legal professionals say new graduates need to succeed. Read the announcement here.
The next gathering takes place in the fall of 2014 with IAALS' Rule One Initiative taking the lead and hosting a discussion on best practices and standards for corporations, large and small, so as to make inroads on the cost and delay of discovery beyond what can be achieved through rule changes.
IAALS, the Institute for the Advancement of the American Legal System at the University of Denver, is a national, independent research center dedicated to facilitating continuous improvement and advancing excellence in the American legal system.
El Pomar Foundation, based in Colorado Springs, is one of the oldest and largest private foundations in Colorado. Established by Spencer and Julie Penrose in 1937 the mission of El Pomar Foundation is to enhance, encourage and promote the future well-being of the people of Colorado. It is a general purpose foundation and contributes approximately $27 million annually through grants and Community Stewardship Programs to support Colorado nonprofit organizations involved in health, human services, education, arts and humanities and civic and community initiatives.