IAALS' Pass the Gavel Dinner Celebrates Becky Kourlis and Welcomes Scott Bales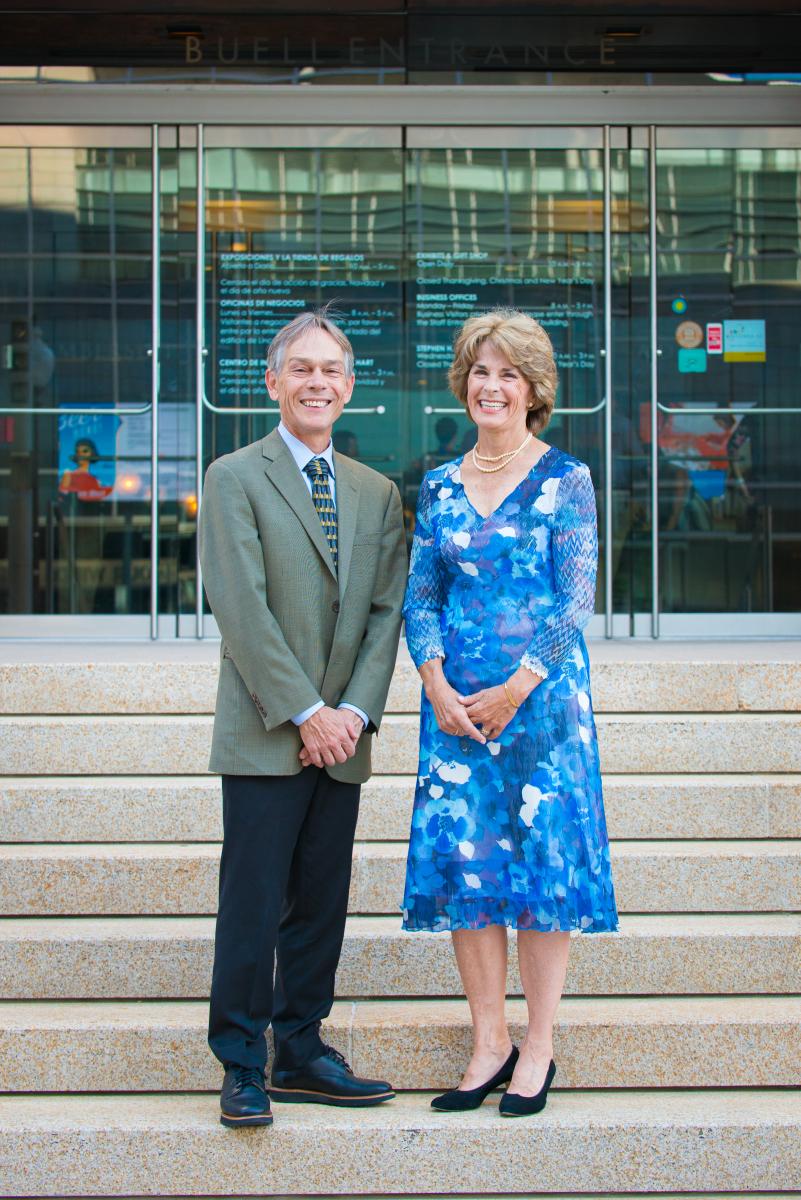 This past Saturday, September 14, the Institute for the Advancement of the American Legal System held its Pass the Gavel Dinner, honoring Rebecca Love Kourlis as she stepped down as executive director of IAALS and welcoming Scott Bales into the position. Over 175 people were in attendance to celebrate the accomplishments of both Becky and IAALS over the past 13 years.
The program kicked off with Jeremy Haefner, Chancellor of the University of Denver, acknowledging the influence IAALS has had both locally and nationally over the years, and what it's meant to the DU community. Daniel Hall, vice president of the National Center for State Courts, then presented Becky with the NCSC Distinguished Service Award, a prestigious recognition for those who have made significant contributions to the justice system and who have supported the mission of NCSC.
Diane Wallach, IAALS champion, board member, and longtime friend of Becky's, then introduced Chief Justice Ruth McGregor, who moderated a fireside chat between Becky and Scott. Becky spoke about the inception of IAALS and its many achievements in the realm of legal reform during her tenure as executive director. And, Scott spoke about what this next chapter looks like for him after leaving the Arizona Supreme Court, citing the impressive and inspiring impact the organization has had as well as the areas of legal reform he's most excited to dive into under his leadership.
The evening concluded with a ceremonial passing of the gavel from Becky to Scott, signifying the next chapter in IAALS' commitment to restore fairness, function, and the public's faith in our justice system. Click here to see photos from the evening.