IAALS Remembers Justice Daryl Hecht, Champion of Civil Justice Reform Movement
April 10, 2019
It was IAALS' honor to know and work closely with Justice Daryl Hecht of Iowa, who passed away last week of melanoma. Justice Hecht was on the Iowa Supreme Court. Prior to his appointment to that Court in 2006, he served on the Iowa Court of Appeals for seven years. From 1977 to 1999, he had a general practice in Sioux City, Iowa.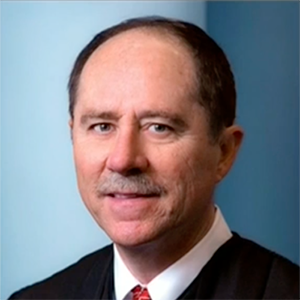 Justice Hecht was on the original Civil Justice Improvements Committee created by the Conference of Chief Justices, facilitated by the National Center for State Courts and by IAALS, which resulted in national recommendations for transforming our civil justice system in state courts. In that context, we came to know him well. We had regular meetings, phone calls, and email exchanges. Justice Hecht could always be counted on to provide practical, even-handed input—focused on what would be best for litigants in the system. It was so clear that he had one foot on the ground at all times, with a clear eye on access, efficiency, and fairness issues. And, he was such a decent man. One would guess that he never raised his voice, and that he was always respectful of other people and other viewpoints. We need more people like that in this world.
When I heard of his illness some months ago, I called him to tell him that I was wishing him well, and that I wanted to thank him for his service to the system. He was characteristically humble and self-effacing. He said that it had been his pleasure to be part of the civil justice reform movement, and that he had enjoyed working with IAALS. He noted that the way in which he was evaluating his life was by measuring the positive impact he had on his family, his community, and the justice system—and that he felt he had done his best.
His was a life well-lived, and we are all lucky to have had him in our midst.