IAALS Welcomes Amy Livingston as New Director of Development
June 29, 2021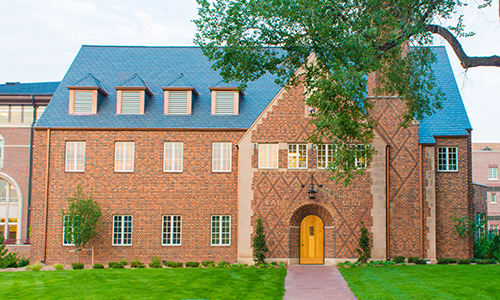 IAALS is pleased to announce that Amy Livingston has joined the organization as its new Director of Development. Livingston comes to IAALS after consulting with nonprofit clients and philanthropists to secure multiple transformational gifts, which strengthened maternal and newborn healthcare delivery systems in East and West Africa. She brings to IAALS over 25 years of experience in the nonprofit sector as an executive leader, strategic thought partner (C-Suite/Boards), philanthropic advisor, consultant, and board chair/member in the fields of healthcare, education, and conservation.
Livingston received her MA in International Development with a Certificate in Global Health Affairs from the Josef Korbel School of International Studies at the University of Denver, and a BA in International Affairs and French from the University of Colorado at Boulder. Prior to consulting, she founded and led the Global Health Foundation through securing a $1M charitable gift, launching investments in innovative solutions that address systemic inequities and eliminate barriers that deny access to quality and comprehensive healthcare services.
She began fundraising as a teenager and when volunteering at a non-profit hospice whose clients were in the final stages of their courageous battle with HIV/AIDS. At a young age, Livingston witnessed the devastating intersection of vulnerable populations, disease, fear, and ignorance, which resulted in a commitment to—and a career in—bending the arc towards justice.
We're thrilled to have someone of Livingston's caliber and expertise working to advance our mission—and, in typical IAALS fashion, she's already connecting with our staff, partners, and donors, and ensuring our work has the support it needs to grow.