IAALS Welcomes Kelsey Montague as New Associate Director of Marketing and PR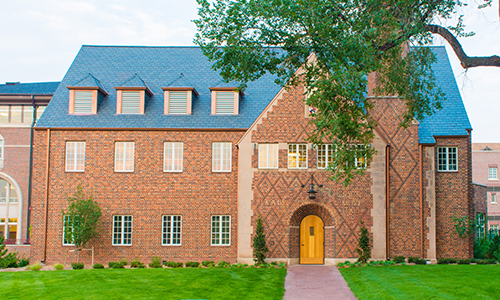 IAALS is pleased to announce that Kelsey Montague has joined the organization as its new Associate Director of Marketing and Public Relations. Kelsey comes to IAALS from the Anchor Center for Blind Children, where she was Communications Manager. She has spent her career developing robust marketing and media campaigns and social media strategies to help raise awareness and foster impact.
Kelsey is especially excited to define this new position and apply her skillset and background at IAALS. She looks forward to marrying her love of marketing and public relations with a career that makes a significant difference in the world. In her own words, she says, "I am motivated and moved by IAALS' mission and am eager to help expand the organization's visibility on a large scale."
Previously, Kelsey was Head of Marketing and Communications for Asbury Provisions and Senior Marketing Manager for Bridge Education Group in Denver, and Marketing Director for Pond Lehocky Stern Giordano in Philadelphia.
We are excited to have Kelsey on our growing Communications team!