Law School Faculty Ignite Discussion Around New Projects and Ideas
March 3, 2017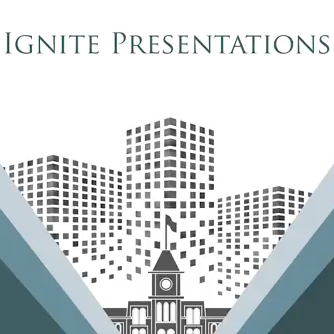 Last September, we held our 5th Annual Educating Tomorrow's Lawyers Conference, where we welcomed approximately 100 legal educators and legal employers from around the country (and the world!) to discuss the measurement of meaningful learning outcomes and development of hiring criteria, focusing on the results of our Foundations for Practice project. It has become a tradition to kick off the first day of the conference with a series of Ignite presentations (snappy, 6 minute, auto-advancing talks) from ETL Consortium School faculty who want to share their projects, successes, and ideas. Presenters spoke on topics ranging from faculty resources to career development to simulations. You can find recordings of all of the 2016 Ignites below.
Albany Law School
Alumni Focus Groups and Pathway Competencies: capturing community expertise to inform student learning
Nancy Maurer, Professor of Law; Director, Field Placement Programs
Christine Chung, Co-director, Institute for Financial Market Regulation; Associate Professor of Law
Mary Lynch, Professor of Law
Texas Southern University Thurgood Marshall School of Law
Talking Growth: Thurgood Marshall School of Law's Faculty Resource Site
Charlene James, Professor, Center for Legal Pedagogy
University of Denver Sturm College of Law
Assessing Professional Identity Formation at Denver Law
Randy Wagner, Administrative Director, Strategic Initiatives
Loyola University Chicago School of Law
Building a Community of Legal Professionals- A Collaborative Effort
Josie Gough, Clinical Assistant Professor; Director of Experiential Learning
Stetson University College of Law
Are We Assessing the Right Things? Are We Teaching the Right Things?
Rebecca Trammell, Professor of Law; Dolly & Homer Hand Law Library Director; Co-Director of Electronic Education
University of Pittsburgh School of Law
Tracking Achievements and Competencies:  A Digital Badging Strategy
Mike Madison, Faculty Director, Innovation Practice Institute & Professor of Law
Ono Academic College, Israel
Structured Simulations for a Large Number of Students in a Short Time
Orit Shalomson, Executive Director, Simulation and Training Center; Lecturer, Communication Sciences and Disorders Department, Faculty of Health Profession
Regent University School of Law
Remembering Carnegie's Third Apprenticeship: A Learning Outcome and Course Designed to Advance Professional/Ethical Formation and Decision-Making
Benjamin Madison, Professor and Co-Director, Center for Ethical Formation & Legal Education Reform
University of New Hampshire School of Law
Exposing student foundations: professional portfolios in externships
Courtney Brooks, Assistant Professor; Director of Legal Residencies
Stetson University College of Law
Feedback: Fixing Problems You Didn't Know You Had
Timothy Kaye, Professor of Law
University of Pittsburgh School of Law
Equipping Law Students with Policy Skills
Elena Baylis, Associate Professor of Law
University of Denver Sturm College of Law
What Students Say about Experiential Learning: Preliminary Results from a Three-year study at Denver Law
David Thomson, Professor of Practice; John C. Dwan Professor for Online Learning
Steve Daniels, Research Professor, American Bar Foundation
Mitchell Hamline School of Law
Integrating Career Development Across the Curriculum
Leanne Fuith, Dean of Career and Professional Development; Visiting Assistant Professor
Suffolk University Law School
Lawyer Professionalism and Law Professorism – We Need a Universal Translator!
Jeff Pokorak, Vice Provost and Professor of Law