Law Schools Pull Out of U.S. News Rankings, Citing Harm to Legal Education
December 7, 2022
In November, several law schools made the decision to withdraw from the U.S. News & World Report rankings, reigniting conversation about the publication's role in perpetuating inequality in legal education. 
Yale Law School was the first to announce its decision to no longer participate in the rankings, followed by Harvard, UC Berkeley, Georgetown, Columbia, and Stanford, among others. In a statement, Yale Law School Dean Heather Gerken wrote: 
"Rankings are useful only when they follow sound methodology and confine their metrics to what the data can reasonably capture. . . . Over the years, however, U.S. News has refused to meet those conditions despite repeated calls from law school deans to change. Instead, the magazine continues to take data — much of it supplied by the law schools solely to U.S. News — and applies a misguided formula that discourages law schools from doing what is best for legal education."
Despite ongoing criticism from students and parents, education professionals, and policymakers, the U.S. News rankings have retained huge influence in the field of higher education. Not only do students look to them to decide where to go to school, but colleges and universities often go to great lengths to move up in the rankings—even if those lengths are costly, irrelevant, and irrational.
For example, one of the more perfidious aspects of the rankings is the reputational component, which comprises a staggering 40 percent of the calculation. Nearly half of a law school's score is based upon how other schools, lawyers, and judges nationwide view that school. In turn, law schools spend huge sums of money trying to increase this ranking, often passing these costs on to students—leading to socioeconomically disadvantaged prospective students being priced out.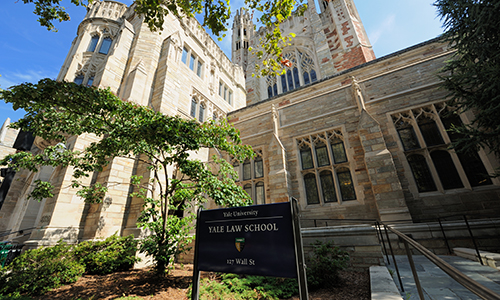 The reputational component isn't the only rotten factor at play. As Colin Diver, former dean of the University of Pennsylvania Law School, explained in the New York Times, "These rankings rely on various 'student selectivity' measures, such as the standardized test scores of entering classes and, for some graduate schools, the school's acceptance rate. The rankings have encouraged admissions offices to give more weight to test scores, to expand binding early decision programs and to greatly increase merit (rather than need-based) financial aid — practices that favor wealthier applicants, often at the expense of their lower-income peers." 
Instead of focusing on more relevant data, the U.S. News rankings consistently weigh factors that skew toward favoring those with wealth, privilege, and prestige—contributing to a profession that is already sorely lacking in diversity. Not only does this lack of diversity hinder innovation, creativity, and problem-solving in the legal profession, it also undermines the public's trust and confidence in the justice system.