NCSC Survey Looks at Public's Views on Courts in a (Post) Pandemic World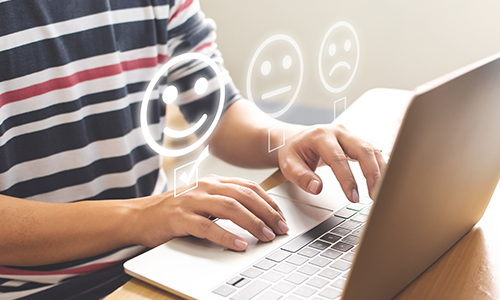 From June 8–11, 2020, the National Center for State Courts (NCSC) commissioned a survey of one thousand registered voters to gauge levels of public trust and confidence in the state courts. This is the seventh consecutive year that the NCSC has published results from their State of the State Courts survey, but many of this year's questions focused on the coronavirus pandemic and how respondents felt about remote court processes, protective measures for in-person courthouse appearances, and other new realities.
Sixty-four percent of respondents were receptive to appearing in courtrooms remotely—an increase from 2014, when only 43 percent were receptive. When answering a question regarding their comfort level serving on juries, 44 percent responded they'd be comfortable serving remotely, 32 percent expressed no preference, and 23 percent they'd be comfortable serving in person. The survey also revealed that over half of all respondents cited at least one pandemic-related obstacle to reporting for in-person jury duty, such as serving as a primary caregiver or living with someone who has an underlying health condition.
The survey also explored respondents' attitudes toward in-person court appearances. At least 70 percent of respondents said they would be more comfortable in a courthouse if courts enforced social distancing (70%), checked temperatures at the door (74%), and required court employees and visitors to wear masks (70%). In fact, 67 percent of respondents felt that masks should be required to enter a courthouse.
Takeaways from the survey center on the fact that people are looking for alternatives to reporting to the courthouse. Potential jurors who are elderly currently "present the greatest challenge," as they are uncomfortable both with coming to the courthouse and with using remote technologies. Another key takeaway is that ensuring a diverse and representative composition in jury pools will likely become more difficult.
During these unprecedented times, data on how the users of the system feel about new or modified court processes is more important than ever, and the State of the State Courts in a (Post) Pandemic World survey provides valuable insights that courts can use moving forward. IAALS recently published findings from a two-year project exploring public trust and confidence in the legal system, and our report examines the various ways the public views court systems and processes, judges and the judiciary, and information about the legal system. Understanding public perspectives is as important as ever—especially in the midst of a pandemic and at the height of racial unrest in our country—and we hope to see courts and their partners continue soliciting user feedback in order to create a trusted and trustworthy legal system.