New Proposal to Constitutionalize Judicial Nominating Commissions in Florida
September 6, 2017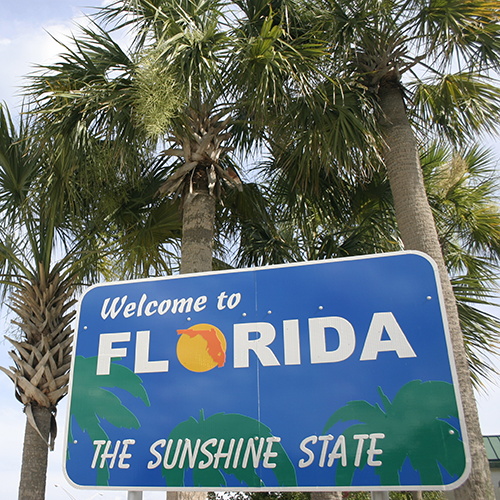 In July, the nonprofit organization Progress Florida sent a letter to the Florida Constitution Revision Commission outlining proposed revisions to Article V, Section 11, of the state's constitution. The revisions add rules for judicial nominating commissions, such as limitations on membership and provisions ensuring impartiality. The Constitution Revision Commission meets every 20 years, per the state's constitution, to review and recommend constitutional changes to be put on the ballot for voters to consider.
If these revisions pass the Constitution Revision Commission and receive the approval of Florida voters in 2018, then the composition and appointment process of the judicial nominating commissions would be constitutionalized. This is the first of several Goals and Principles for Judicial Nominating Commissions set forth by IAALS, which detail ways to ensure that judicial nominating processes, and ultimately the judicial system itself, remain impartial and not subject to political party control in the state legislature.
Many of IAALS' principles can be seen throughout the proposed revisions. For example, the revisions outline a strict membership structure for the nine-person commissions. The Board of Governors of the Florida Bar would appoint three lawyers, and the Governor would appoint three additional members, only two of whom can be lawyers. The final three members would be non-lawyers who are chosen by a majority vote of the other six commissioners, meaning only a maximum of five members could be lawyers. No more than five commissioners could be of the same political party.
In addition, commissioners would only be allowed to serve on one judicial nominating commission at a time, and they could not be on a judicial discipline commission at the same time. Commissioners would also be prohibited from serving in any kind of elected or appointed government office while on the commission, and they would have to wait two years after their term ends to be appointed to a judicial office. Commissioners could serve a maximum of two four-year terms, but the proposed revisions do not mention staggering the terms, which is yet another principle IAALS recommends.
IAALS applauds the recommendations and suggests that they would do much to cement the long-term trustworthiness and impartiality of the Commissions.
Heather Buchanan is a second-year law student at the University of Colorado Law School and contributes to IAALS Online. Please direct inquiries about this post to iaals@du.edu.
Dive Deeper
IAALS developed a set of goals to pursue and principles to follow in the selection, composition, and operation of judicial nominating commissions. Rather than constituting a "one size fits all" prescription, these goals and principles offer a framework within which to establish a commission-based gubernatorial appointment process tailored to individual states.
Read More