New Resources for Separating or Divorcing Families in the UK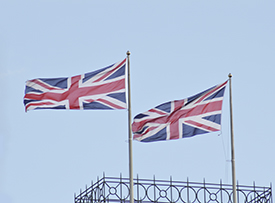 There have been a few new resources made available for separating or divorcing families in the United Kingdom.
The first is the Family Separation Hub, a website that provides information to families who are going through, or are considering, separation or divorce. The site also provides information and training opportunities for professionals who work with separating or divorcing families.
Another resource that has recently been made available is the Family Law Panel, which is a collection of legal experts that have expertise in various areas, including: family law and mediation, parenting, debt advice, housing, and benefits and welfare. Parents undergoing divorce or separation who successfully apply for help will be connected with professionals in their region who then provide free advice.
The last resource is a guide for separating or divorcing parents who wish to separate cooperatively. The guide was published last year by Resolution, an organization of over 6,500 family law professionals who believe that most problems facing separating couples are best solved without confrontation.
Riley Combelic is a third-year law student at the University of Denver Sturm College of Law and contributes to IAALS Online. Please direct inquiries about this post to iaals@du.edu.