The New York Times: San Diego's "One-Day Divorce" Program Finding Success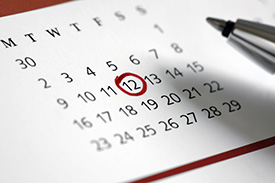 San Diego's "one-day divorce" pilot project, founded in March 2014, has already seen successes in its first few months. The program, implemented by the San Diego Superior Court, allows couples who meet its requirements to complete a simple divorce in just one day. Couples can arrive at the courthouse in the morning, having generally agreed on the terms of the division of assets and a plan to care for any children, and walk out that evening with a divorce judgment.
Since the program made its debut, Family Supervising Judge Maureen Hallahan said the court has handled four to five one-day divorces a week. Comment cards filled out by those who have gone through the process are largely positive, with participants expressing relief in finding a simple process after having been "lost" in the family court system.
The success of the program to-date has made some wonder whether it will spread to other jurisdictions. The one-day program was originally created by Judge James Mize of the Sacramento Superior Court and from there was adopted by the San Diego Superior Court. Most people believe the tightening of court budgets will influence other jurisdictions around the country to consider whether such a program would work for them.
Riley Combelic is a third-year law student at the University of Denver Sturm College of Law and contributes to IAALS Online. Please direct inquiries about this post to iaals@du.edu.