A Primer on Professionalism for Doctrinal Professors
Associate Director of Communications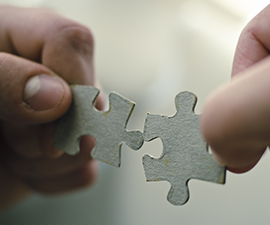 Paula Schaefer, an associate professor at the Tennessee College of Law, recently published a paper, entitled "A Primer on Professionalism for Doctrinal Professors," which discusses how and why doctrinal professors should incorporate attorney professionalism into their curriculum.
Professor Schaefer defines attorney professionalism as comprised of three elements: fulfilling duties to clients, fulfilling duties to the bar as reflected in professional conduct rules, and exhibiting core personal values essential to being a good lawyer. This "simplified conception of professionalism" serves as a foundation for law professors to begin incorporating professionalism into their classrooms, and to make such a transition as easy as possible. Professor Schaefer then offers guidance in developing course outcomes that connect the subject matter with issues of professionalism. The methods and materials for bringing professionalism into the classroom are varied, but the paper discusses several options and the benefits such curricular changes can have on students.
One example Professor Schaefer gives for teaching professionalism is through experiential learning exercises. She cites Educating Tomorrow's Lawyers as one organization that has compiled an array of experiential learning course portfolios that can inform other professors who want to replicate these teaching models. The Educating Tomorrow's Lawyers Resources section also provides an extensive collection of teaching materials and tools, compiled and shared by innovative professors from around the country, which are designed to assist other legal educators in enhancing their classrooms to better equip students with the skills and core competencies they need to practice as new attorneys.