Ready or Not: Practitioners and Law Students on Different Pages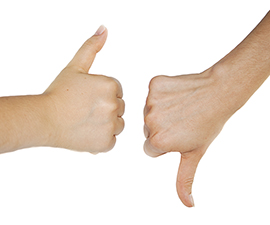 Whether law students are practice-ready after graduation depends greatly upon whom you ask. In BARBRI's first "State of the Legal Field Survey," 70% of third-year law students thought they possessed "sufficient practice skills" and 76% believed they were ready to practice law "right now."
However, practitioners thought quite differently on the matter. Just 56% of practitioners who work with new graduates responded that most third-year students were ready to practice, with only 23% believing new lawyers have the necessary practical skills. In the middle of both groups were law faculty, 45% of whom believed that third-year law students have sufficient skills to practice.
The survey found unbalanced optimism concerning the legal market and pay as well. Forty-six percent of students expected a job upon graduation and 83% within six months of graduation, with a median salary expectation of $70,000. Practitioners thought the median salary to be $50,000, and 81% expected their firms to remain the same size or shrink.
In a National Law Journal article, Alli Gerkman, director of Educating Tomorrow's Lawyers, said that these responses from practitioner are not surprising, but it is surprising that the criticisms have not registered with law students.
It's always been the case that law students, at the end of three years of intensive preparation, think they're ready. Part of that has been that traditionally they don't know what's coming next. They don't know what it means to practice.
Despite increasing debt and pressures of repayment, one area of agreement between the groups is the value of the law degree itself. Eighty-two percent of students expected a return on investment in their degree, and 78% of practitioners said that their earnings justified the cost of law school.
Moving forward, BARBRI plans to conduct these surveys annually.
Hunter Metcalf is a second-year law student at the University of Colorado Law School and contributes to IAALS Online. Please direct inquiries about this post to iaals@du.edu.