Rocket Lawyer: Foundations for Practice a Defining Project for Future Lawyers
Associate Director of Communications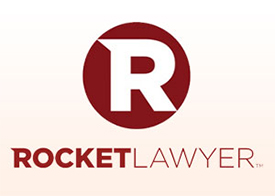 Rocket Lawyer, founded in 2008, is an alternative, online legal service provider that many see as a first wave in a tidal shift in how legal services are delivered to the public. Their cutting-edge model bucks the normal law firm standard, instead allowing users to create their own legal documents and pick and choose which services they would like to pay for attorney consultation.
Rocket Lawyer's blog, Everyday Law, recently published an article that spoke to the uncertain and shifting state of legal education, and the profession as a whole, and some of the efforts that are being made to spearhead the best way forward, including those being made by Educating Tomorrow's Lawyers. Alternative legal services will necessarily be part of the equation, which is why Alon Rotem, General Counsel for Rocket Lawyer, attended our recent Foundations for Practice convening, along with other important stakeholders from all sides of the legal industry, centered around ways in which we can drive innovation in the legal academy that can best support the future of the profession. The discussion gave Rotem hope for the future:
"Training our young lawyers to be prepared for a 21st century legal career is paramount to the health of the legal profession," he said. "Society has an interest in producing ethical attorneys who are equipped with basic business training, the ability to communicate with their clients, and more than just one or two traditional career paths that don't work for very many people anymore. I am excited to be a part of the IAALS project because it has brought together a diverse and distinguished set of legal advisors who are passionate about improving the preparedness of young lawyers for this noble and evolving profession."
Foundations for Practice is working to identify the foundations that new lawyers need, the models of legal education necessary to get us there, and the tools legal employers can use to make better entry-level hiring decisions.