State and Federal Courts Prepare for Coronavirus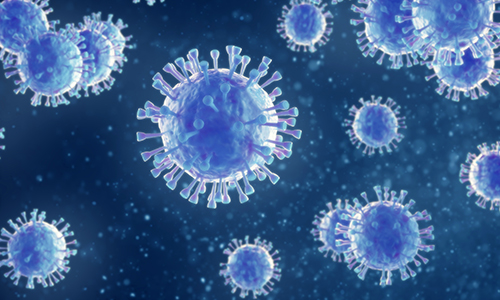 As the number of cases of COVID-19 in the United States rises, both state and federal courts are preparing for how they will (or won't) continue operating should more people quarantine and many other functions of public life temporarily shut down.
Court processes and decisions affect everyone's lives, every day, in both highly visible and more subtle ways. They are a vital public service and, as such, can't cease operating entirely. According to the CDC's Center for State, Tribal, Local, and Territorial Support's State Law in a Pandemic Response, protecting the public's health is primarily the responsibility of state and local governments. Due process during a pandemic includes a recognized need for systems for large numbers of hearing requests in event of mass quarantine. Courts need to think about measures to protect the safety of hearing officers and participants for in-person hearings, as well as the benefits of electronic or telephone hearings.
In this vein, according to the NCSC's website, state courts across the nation are currently preparing for possible impacts, adopting a "watch and prepare" mode (to use the words of Florida Chief Justice Charles Canady) that includes:
Making statewide emails and notifications from senior branch leadership on resources available to local courts, such as bench guides, emergency plans, and public health resources
Holding in-person or virtual meetings of judges and court staff to brief them on the potential legal and managerial aspects of a long-term outbreak
Placing warnings on state judiciary websites and social media on the need to exercise caution and in some cases encouraging those that are self-monitoring or self-quarantining to call before reporting to court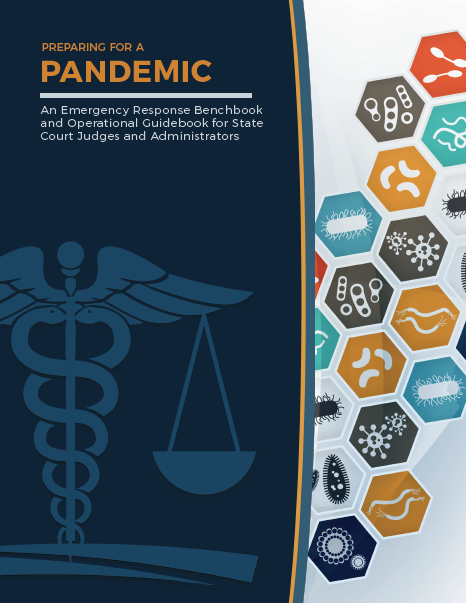 The NCSC also hosted a Facebook Live event on March 5 "to discuss the impact coronavirus is having on courts and what courts can do in response." The event highlighted the work of the CCJ/COSCA 2016 Pandemic and Emergency Response Task Force, and the emergency response blueprint that Task Force developed for our courts. Just last year, a National Pandemic Summit was held that highlighted the work of this Task Force, along with numerous other resources, all of which are available now for courts.
Individual courts are currently determining what the best course of action is. As of last Friday, "California's state courts remained open and operating near normally . . . as judges and court executives grappled with how to respond to the outbreak of the respiratory illness COVID-19." And in western Washington state, which has been the epicenter for coronavirus cases in the United States, a chief U.S. district judge released a statement, also last Friday, stating all jury trials will be on pause until the court reviews the situation on March 31. Unless the judge informs all parties involved, however, criminal and civil cases that have been scheduled for an in-court appearance before a judge will continue as planned. Although the courthouses remain open to the public, courthouse staff has been reduced to limit exposure, and depending on the person and their function, some are teleworking.
Also at the federal level, James Duff, director of the Administrative Office of the Courts, issued a memo late last month to all federal judges, as well as clerks, staff, attorneys, and chief probation officers. The memo includes procedures to "ensure the continuation of necessary court functions" and suggests that federal courts, at a minimum, coordinate with human resources about "social distancing practices" (teleworking, staying home if sick, separating potentially ill staff from others in the workplace).
Like those at the state level, federal courts are individually determining how to proceed. In Texas, for example, one judge is following the AOC's guidelines and urging lawyers to utilize video conference technology when possible. IAALS has urged courts to adopt technologies that enable court users to appear by telephone or video conference, consistent with both the Civil Justice Initiative and Family Justice Initiative recommendations. Another Texas judge "issued a standing order that outlines what lawyers must do if they, their clients, or a witness in a case is sick with coronavirus, or has come into contact with someone who is." The U.S. Court of Appeals for the Ninth Circuit has cancelled all en banc hearings this week.
Technology will continue to play an important role as courts work to ensure due process in the face of the emerging challenges regarding COVID-19.