Suffolk Hosts "Hackcess to Justice" Legal Hackathon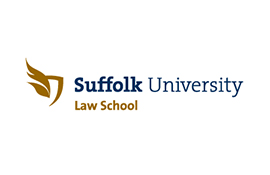 Last month, Suffolk University Law School, an Educating Tomorrow's Lawyers Consortium school, hosted the first-ever "Hackcess to Justice" legal hackathon. The event was designed to bring together some of the best legal and technological minds to brainstorm and devise ways to improve access to justice using technology.
"Legal hackathons are becoming more popular because people in the legal industry are recognizing that technology is an important part of practicing the law today," said Suffolk Professor Andrew Perlman. The event was designed to find ways to increase access to the legal services needed by the poor, because they are not being met. "Technology could be part of that solution."
Entrants in the hackathon competed for cash prizes and were expected to create mobile-ready programs or applications that would help attorneys and legal services providers assist those who need representation.
First place in the event went to William Palin, an attorney from Somerville, Massachusetts, who created PaperHealth, an iOS application that creates living wills and health care proxies for users. Users can then email the documents to designated hospitals and health care providers. This application was applauded because a majority of people do not have plans in place for medical emergencies and this application can help them prepare, quickly if necessary, and could save money for both users and healthcare providers.
Second place went to disastr, an application that provides information, resources, real-time news and alerts, and legal representation forms for people affected by natural disasters. Third-place went to the application Due Processor, an interactive tool that allows users to determine their eligibility for indigent legal service in Massachusetts, and for criminal defendants to calculate their state prison sentences.
Riley Combelic is a third-year law student at the University of Denver Sturm College of Law and contributes to IAALS Online. Please direct inquiries about this post to iaals@du.edu.