Without Assistance, UK Parents Foregoing the Court System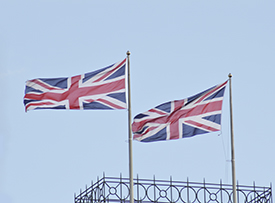 New research out of the United Kingdom suggests that instead of facing the family court system without legal counsel, families are choosing to forgo the courts altogether. Following a number of cuts to legal aid, coupled with the rise of self-represented litigants, the UK has seen a 36% drop in the number of private family law cases filed with the courts when compared to the previous year.
"Despite the huge rise in parties representing themselves . . . figures suggest parents are not finding their way through the 'maze' of options regarding their children when they separate."
This drop in family cases comes after legislation passed in 2012 cutting legal aid for most private family law cases. Following the cuts, statistics show that the number of self-represented litigants in England and Wales has increased to 62% in 2014, up from 42% in 2013.
This problem is not novel to the UK. Self-represented litigants are on the rise in the United States, comprising over 60% of family law litigants in Indiana in 2013. The Honoring Families Initiative's Cases Without Counsel project is conducting first-of-its-kind national research in the hopes of better understanding how the legal system can meet the needs of these families.
Riley Combelic is a third-year law student at the University of Denver Sturm College of Law and contributes to IAALS Online. Please direct inquiries about this post to iaals@du.edu.