Building on the Foundations for Practice
4th Annual Educating Tomorrow's Lawyers Conference
October 1, 2015
to
October 3, 2015
What Lawyers Need to Succeed
In 2014, Educating Tomorrow's Lawyers launched Foundations for Practice, an ambitious national project to identify the foundations entry-level lawyers need for practice.
37: The number of states that participated in the survey
700,000+: The number of lawyers who received the survey
24,000+: The number of valid responses from lawyers across the country
We debuted survey results at the 4th Annual Educating Tomorrow's Lawyers Conference.
This conference served as a convening of experts who will identify the highest use of this data and create a roadmap for recommendations and implementation of educational models.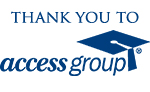 The Curtis Hotel
1405 Curtis Street
Denver, CO 80202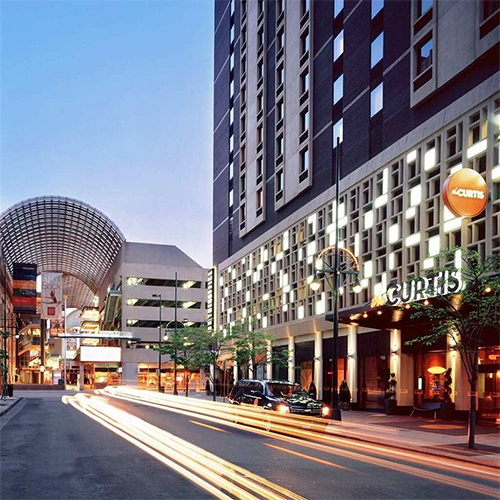 Contemporary design meets good old-fashioned fun at this unique hotel in downtown Denver. Discover a vast array of arts, entertainment, and sports venues near Curtis Denver – a DoubleTree by Hilton Hotel. Be welcomed with a warm chocolate chip cookie on arrival. Play a game of rock-paper-scissors, and then browse our Denver hotel's library. The Five & Dime store brims with treats from the past. Each guest floor is designed to reflect a pop theme from TV to music to art or sports and beyond.
We have reserved a block of rooms for the nights of Wednesday, September 30; Thursday, October 1; and Friday, October 2. The room rate is $169.00 per night; this rate is available for reservations made by Wednesday, September 9. Make your reservation here, or call (303) 571-0300/(800) 525-6651 and indicate that you are attending the 4th Annual Educating Tomorrow's Lawyers Conference.
Privacy Statement
The University of Denver maintains Privacy Guidelines at http://www.du.edu/privacy and endeavors to take reasonable precautions to maintain privacy and security within the sphere of its operations.
Questions
For more information or assistance with the logistics of this conference (hotel, travel, special needs, etc.), please contact Amy Downing, IAALS Special Events Coordinator, amy.downing@du.edu or 303-871-6649.
For questions or information about the agenda or program of the conference please contact Caitlin Anderson, Legal Assistant, Educating Tomorrow's Lawyers, caitlin.anderson@du.edu or 303-871-6624.
Thursday, October 1
11:00 a.m. Registration Opens
12:00 p.m. Fellows' Lunch
1:30 p.m. Welcome Remarks
Alli Gerkman, Director, Educating Tomorrow's Lawyers
1:45 p.m. Ignite Presentations
5:30 p.m. Adjourn
6:00 p.m. Reception & Dinner / Overview & Update on IAALS
Rebecca Love Kourlis, Executive Director, IAALS, Institute for the Advancement of the American Legal System
Friday, October 2
7:30 a.m. Breakfast
8:30 a.m. Foundations for Practice: Introductory Remarks
Douglas G. Scrivner, Chair, University of Denver Board of Trustees and Retired General Counsel, Accenture
8:45 a.m. Foundations for Practice: What We Learned from the Profession
Alli Gerkman, Director, Educating Tomorrow's Lawyers
Corina Gerety, Director of Research, IAALS, Institute for the Advancement of the American Legal System
10:00 a.m. Break
10:30 a.m. Working Groups: Topic #1 Foundations as Outcomes
12:00 p.m. Lunch
1:00 p.m. Working Groups: Topic #2 Models of Legal Education
2:30 p.m. Break
3:00 p.m. Panel: "External Influencers" on Legal Education
Paula Littlewood, Executive Director, Washington State Bar Association
Kyle McEntee, Executive Director, Law School Transparency
Greg Murphy, Chair-Elect, ABA Council of the Section of Legal Education and Admissions to the Bar
Moderator: John Garvey, Director, Daniel Webster Scholar Honors Program University of New Hampshire School of Law
3:45 p.m. Working Groups: Topic #3 External Influences
5:15 p.m. Reception
Saturday, October 3
7:30 a.m. Breakfast
8:30 a.m. Working Groups: Topic #4 A Template for Moving Forward
9:30 a.m. Colorado's Plan: A Template for Moving Forward
Loren Brown, President, Colorado Bar Association
James C. Coyle, Attorney Regulation Counsel, Colorado Supreme Court
Justice Richard Gabriel, Colorado Supreme Court
Martin Katz, Dean, University of Denver Sturm College of Law
Philip Weiser, Dean, University of Colorado Law School
Moderator: Mark Fogg, Past President, Colorado Bar Association
10:15 a.m. Break
10:30 a.m. Feedback on Data Visualization Tool
11:00 a.m. Working Groups: Topic #5 Next Steps, Challenges, and Opportunities
12:00pm Adjourn
A list of materials provided as suggested reading in advance of the conference:
Alli Gerkman, Director, Educating Tomorrow's Lawyers
Elena Harman, Principal, Vantage Evaluation
Anne F. Zinkin, New Hampshire Supreme Court
John Burwell Garvey, University of New Hampshire School of Law
Harry T. Edwards, United States Court of Appeals for the District of Columbia Circuit