The access to affordable legal services and access to justice crises are growing, yet there remains a sizeable gap between what real-world data tells us and the expectations of and understanding of those in the legal profession. Moreover, new approaches and new technology offer some solutions, but they are not widely known within the legal profession.
Video of the event is available below, and a video with transcript is available here. Read a recap here.
To increase awareness, on June 9 the inaugural Redesigning Legal Speaker Series session explored how judicial leadership can play a critical role in expanding access to legal services and access to justice. As the ultimate regulator and stewards of our justice system, state supreme courts, in partnership with their colleagues on the bench, have recognized they must lead and are in a prime position to do so. The panelists explored the status of regulatory innovation, how courts and others are seeking to address the problems, and why state supreme courts and the organized bar must start forging solutions now instead of taking a "wait and see" approach.
This esteemed panel featured Justice Ann Timmer of Arizona, Chief Justice Bridget McCormack of Michigan, Chief Justice Nathan Hecht of Texas, and Chief Justice Matthew Durrant of Utah, whose conversation was moderated by Justice Rebecca Love Kourlis of Colorado (Ret.). 
Approved for one hour of Colorado CLE credit.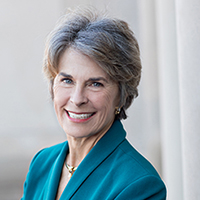 Justice Rebecca Love Kourlis believes in the foundations of the American legal system and has dedicated her career, both in and out of the courts, to ensuring that the system provides justice for all. She served Colorado's judiciary for nearly two decades, first as a trial court judge and then as a justice of the Colorado Supreme Court. During her time on the bench, Justice Kourlis witnessed a system increasingly under attack from outside forces—one that was often failing to deliver the justice she swore to uphold. So, in January 2006, she resigned from the Supreme Court to do something about it. She established the Institute for the Advancement of the American Legal System (IAALS), where she served as Executive Director until 2019. Her work at the helm of IAALS was resolute in its focus on continuous improvement of the American legal system, and a logical off-shoot of her accomplishments on the bench where she spearheaded significant reforms in the judicial system.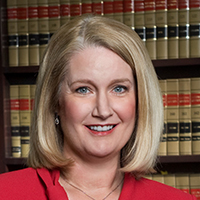 Vice Chief Justice Ann A. Scott Timmer was appointed to the Arizona Supreme Court in 2012 by Governor Janice K. Brewer. Prior to her appointment to the Arizona Supreme Court, Justice Timmer was a judge on the Arizona Court of Appeals from 2000 to 2012, serving three years as Chief Judge. Notably, she chaired the Court's Legal Services Task Force, which recently recommended removing barriers for lawyers and non-lawyers to share fees. She currently chairs the Court's Attorney Regulation Advisory Committee, is a member of the National Conference of Bar Examiners Board of Trustees and has been elected as a member of The American Law Institute. Recently, she was appointed to serve on the Board of Trustees of the Appellate Judges Education Institute. Justice Timmer earned a Bachelor degree from the University of Arizona, a J.D. magna cum laude, from Arizona State University, and a Masters in Judicial Studies from Duke University Law School.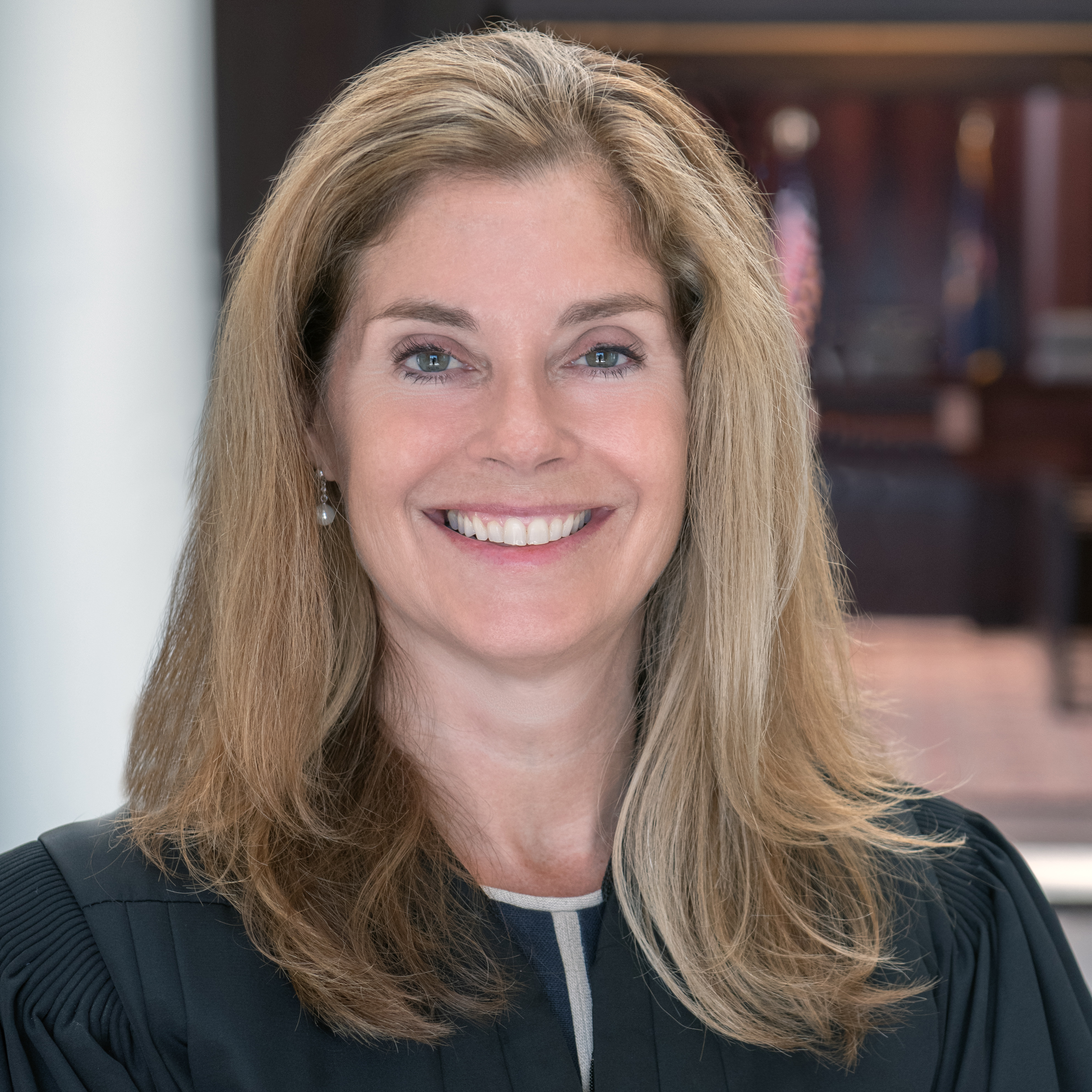 Chief Justice Bridget Mary McCormack joined the Michigan Supreme Court in January 2013, and became the Chief Justice in January 2019. An NYU Law graduate, Chief Justice McCormack started her legal career in New York City.  In 1996 she joined the Yale Law School faculty. She then joined the University of Michigan Law School faculty, in 1998, where she taught criminal law, legal ethics, and various clinics. She was named Associate Dean for Clinical Affairs in 2002.
Chief Justice McCormack was elected to The American Law Institute in 2013. The Attorney General of the United States appointed her to the National Commission on Forensic Science in 2014. She serves as an editor on the ABA's preeminent journal, Litigation. In 2019, Governor Whitmer appointed her as Co-Chair of the Michigan Joint Task Force on Jail and Pretrial Incarceration. In 2020 she was appointed to the ABA Council on Legal Education and Admission to the Bar. In 2021, Governor Whitmer appointed her as Co-Chair of the Michigan Task Force on Forensic Science, Chair of the Michigan Jail Reform Advisory Council, and Chair of the Michigan Judicial Council. In 2021, Chief Justice McCormack was also appointed to serve on the Council of State Governments, Healthy States National Task Force. Chief Justice McCormack continues to teach at the University of Michigan each year as well as publish in professional journals and law media. Chief Justice McCormack is married to Steven Croley, a partner at Latham and Watkins. They have four children.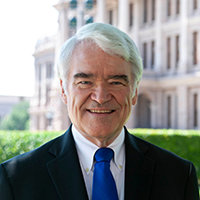 Chief Justice Nathan L. Hecht is the 27th Chief Justice of the Supreme Court of Texas. He has been elected to the Court seven times, first in 1988 as a Justice, and in 2014 and 2020 as Chief Justice. He is the longest-serving Member of the Court in Texas history and the longest-tenured Texas judge in active service. Throughout his service on the Court, he has overseen revisions to the rules of administration, practice, and procedure in Texas courts, and was appointed by the Chief Justice of the United States to the federal Advisory Committee on Civil Rules. He is also active in the Court's efforts to assure that Texans living below the poverty level, as well as others with limited means, have access to basic civil legal services.
Chief Justice Hecht was appointed to the district court in 1981 and was elected to the court of appeals in 1986. Before taking the bench, he was a partner in the Locke firm in Dallas. He holds a B.A. degree with honors in philosophy from Yale University, and a J.D. degree cum laude from the SMU School of Law, where he was a Hatton W. Sumners Scholar. He clerked for Judge Roger Robb on the U.S. Court of Appeals for the District of Columbia Circuit and was a Lieutenant in the U.S. Navy Reserve Judge Advocate General Corps. He is President of the national Conference of Chief Justices, a Life Member of the American Law Institute and a member of Council, and a member of the Texas Philosophical Society. He won re-election in November 2020 to a term that ends December 31, 2026.
Chief Justice Matthew B. Durrant was appointed to the Utah Supreme Court in January 2000. At that time, he was serving as a trial judge. He began his tenure as Chief Justice in March 2012. Before that, he served as Associate Chief Justice. After a clerkship with Judge Monroe G. McKay of the U.S. Court of Appeals for the Tenth Circuit, he joined the Salt Lake law firm now known as Parr, Brown, Gee, & Loveless, where he was a shareholder at the time of his appointment to the district bench. He also has taught as an adjunct professor at Brigham Young University's J. Reuben Clark Law School. He has served as the Supreme Court representative on the Utah Judicial Council. He was the founding chair of the Supreme Court's Professionalism Committee. He also chaired the Supreme Court committee charged with the revision of the Code of Judicial Conduct. In addition, he has chaired the Judicial Council's Technology Committee. Law degree, Harvard Law School, 1984. Married to Jaclyn Durrant; six children.