As part of our Redesigning Legal Speaker Series and in partnership with the National Conference of Bar Presidents, on February 24 IAALS and its partners explored the role of state bars in regulatory reform. 
Video of the event is available below, and a video with transcript is available here. Read a recap here. 
We are in the era of the transformational bar association. Some jurisdictions are taking new paths when it comes to the regulation of legal services, and the challenges state bars currently face are making them stronger, heightening their visibility, and driving innovation. 
This program examined the status of mandatory state bars, as well as the most recent legal challenges to them. In addition, our panelists offered insight to the innovative ways bars are meeting these challenges. What is a bar association's value proposition? Are bar associations sharing their values with their members, the public, and other key stakeholders? 
This panel included John M. Stewart (Former President, Florida Bar), Hon. Ann A. Scott Timmer (Vice Chief Justice, Arizona Supreme Court), and Janet Welch (Former Executive Director, State Bar of Michigan), whose conversation was moderated by Joe Sullivan (Former President, State Bar of Montana and President-Elect, NCBP). 
Approved for one hour of Colorado CLE credit.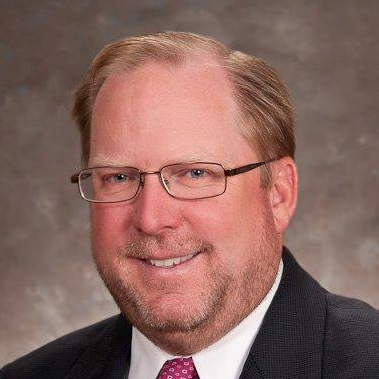 John M. Stewart is a shareholder in the firm of Gray Robinson. He focuses his practice on trust and estate litigation, mediation, and arbitration, and collaborates closely with clients, ensuring they are able to make well-informed decisions on how best to achieve their desired outcomes. In addition to trust and estate disputes, John assists clients in resolving real estate and contract disputes. John is also past president of the Florida Bar; in this role, he successfully led the third largest bar in the country through unprecedented times as the COVID-19 pandemic impacted the legal profession. He currently serves on the Supreme Court of Florida's Florida Courts Technology Commission, the Executive Committee of the National Conference of Bar Presidents and chairs The Florida Bar's Special Committee to Improve the Delivery of Legal Services.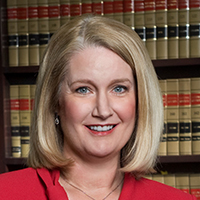 Vice Chief Justice Ann A. Scott Timmer was appointed to the Arizona Supreme Court in 2012 by Governor Janice K. Brewer. Prior to her appointment to the Arizona Supreme Court, Justice Timmer was a judge on the Arizona Court of Appeals from 2000 to 2012, serving three years as Chief Judge. Notably, she chaired the Court's Legal Services Task Force, which recently recommended removing barriers for lawyers and non-lawyers to share fees. She currently chairs the Court's Attorney Regulation Advisory Committee, is a member of the National Conference of Bar Examiners Board of Trustees and has been elected as a member of The American Law Institute. Recently, she was appointed to serve on the Board of Trustees of the Appellate Judges Education Institute. Justice Timmer earned a Bachelor degree from the University of Arizona, a J.D. magna cum laude, from Arizona State University, and a Masters in Judicial Studies from Duke University Law School.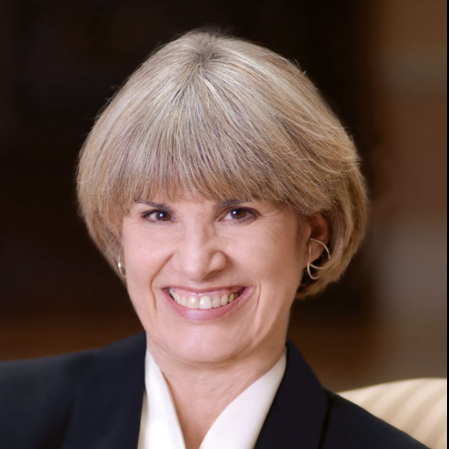 Janet Welch served as executive director of the State Bar of Michigan from 2007 to 2021. She has an extensive history of involvement in court and legal profession reform. Early in her legal career, she was the reporter for Michigan's 21st Century Courts Commission in 1990, and later, as Michigan Supreme Court counsel, helped implement trial court restructuring and other administrative reforms. At the State Bar of Michigan, she served as reporter for the State Bar's Judicial Crossroads Task Force Report and  21st Century Practice Task Force Report, both of which addressed transformational changes to Michigan's justice system. She has presented nationally and internationally on the role of bar associations in access to justice and the future of the legal services.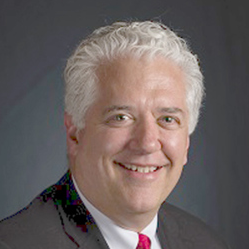 Joseph M. Sullivan is a partner in the firm of Davis, Hatley, Haffeman, & Tighe, P.C. and the President-Elect of the National Conference of Bar Presidents. Sullivan has devoted substantial time and effort in the areas of professional and public service. He is a former state bar president of the State Bar of Montana, a former executive council member of the National Conference of Bar Presidents, a former executive council member and board member of the Cascade County United Way, a current member of the board of advisors for the dean of Gonzaga University School of Law, and a former school board president of Great Falls Central Catholic High School. Mr. Sullivan has practiced in the area of civil litigation, both at the trial and appellate levels, for over 30 years.