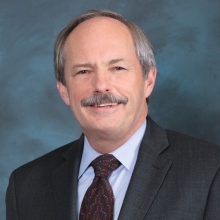 Alan Carlson was appointed the Chief Executive Officer of the Orange County (CA) Superior Court in September of 2008. As the court administrator, clerk of court, and jury commissioner of a unified state trial court of general jurisdiction, he oversees operations with 124 judges and 20 commissioners sitting in seven court locations.
Mr. Carlson previously served as president of the Justice Management Institute (JMI), an independent, non-profit organization that provides technical assistance, workshops, research, professional publications, and continuing education programs to improve the administration of justice.
His career includes many years of court administration throughout the state of California, including seven years as Chief Executive Officer of the San Francisco Superior Court.  He also did an overseas consulting stint with the judiciary on the West Bank and Gaza in Palestine on civil caseflow management and general court administration issues.
Mr. Carlson is an active member of the California State Bar.  He has been awarded the National Association for Court Management Award of Merit for distinguished service and outstanding contributions to the profession of court administration (2012) and the Robert B. Yegge Award for Outstanding Contribution in the Field of Judicial Administration, American Bar Association, Lawyers Conference, Judicial Division (2010).
He received his J.D. from the Hastings College of Law in 1976; and a B.S., with Honors, in Industrial Engineering and Operations Research from the University of California at Berkeley in 1973.
Mr. Carlson is a former member of the IAALS Board of Advisors.
Blog Posts