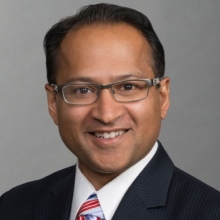 Aloke Chakravarty is the co-chair of Snell & Wilmer's White Collar Defense and Investigations practice group. Aloke also focuses on cybersecurity, data protection, and privacy.
Before joining private practice, Aloke investigated and prosecuted cases in local, state, federal, and international jurisdictions over two decades. He has focused on government enforcement in the areas of international crime, export regulation, money laundering and terrorism financing, national and cyber security, and human and civil rights. From the moments after the bombing to the appeal, he investigated and prosecuted the Boston Marathon bombing case for the United States. He also led trial teams in seminal cases involving international terrorism financing, genocide and human rights atrocities, and the intersection of material support to terrorism and the limits of free speech. Aloke served as a lawyer at the United Nations' International Criminal Tribunal for the former Yugoslavia, in the National Security Division of the Department of Justice, and at the Federal Bureau of Investigation.
Outside of investigations, Aloke has driven innovative public-facing outreach initiatives in civic engagement, civil rights and national security, and community resilience. He has taught courses on trial advocacy, international law, and national security, and has published on a variety of related topics. His scholarly and professional interests focus on crime prevention, national security policy and practice, cybersecurity, organizational ethics, behavioral economics, and courtroom persuasion. In connection with his data privacy practice, Aloke is an Adviser to the American Law Institute's Restatement of the Law Third Torts: Defamation and Privacy.