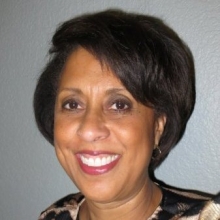 Former Senior Vice President and Chief Legal Officer, Red Robin Gourmet Burgers Inc.
Annita Menogan was responsible for oversight of all legal matters for Red Robin, including compliance and corporate governance. Prior to joining Red Robin, Annita served as vice president, secretary and deputy general counsel with Molson Coors Brewing Company (formerly Adolph Coors Company). Ms. Menoganwas formerly in private practice, and has more than 27 years' experience in law with an emphasis on SEC and public companies work, mergers, acquisitions and corporate law. Before turning to law, she was a commercial artist and graphic designer.
Ms. Menogan grew up in Denver, Colorado. She received her bachelor's degree in fine arts from the Academy of Art College in San Francisco, California, and her J.D. from the University of Denver. She has chaired and served as an officer of several bar associations and Colorado Supreme Court committees; co-chaired Governor Owens' Task Force on Business Law Courts; and is actively involved with several community organizations. In 2010, she was named as one of the Lawyers of the Year by Law Week Colorado for her work on diversity and inclusion in the legal profession with the Center for Legal Inclusiveness.