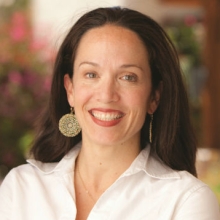 Cynthia Dow focuses on recruiting general counsel and other high-level legal and compliance officers. Based in New York, she is a member of the firm's Legal, Government and Regulatory Affairs Practice.
Prior to joining Russell Reynolds Associates, Cynthia had a successful legal career as a corporate generalist, and labor and employment attorney. She practiced law for more than fifteen years, as an attorney with Baker Botts LLP in Dallas, the General Counsel to a technology company and as Vice President & Assistant General Counsel with a global consumer products company. During her legal career, Cynthia led legal departments, implemented company-wide corporate compliance programs, and represented and advised clients in a wide range of industries and subject matters, including labor and employment, regulatory matters, and corporate restructurings. Earlier in her career, Cynthia served as Senior Law Clerk to Chief Judge Jerry Buchmeyer of the Northern District of Texas.
Cynthia is a member of the Bar of the State of New York and Texas. She has also trained as an executive coach and led the Board of Directors of a contemporary art museum in Dallas.
Cynthia received her B.A. in government from Cornell University and her J.D. from the Columbia School of Law, where she was a Harlan Fiske Stone Scholar and an editor of the Journal of Law and Social Problems.