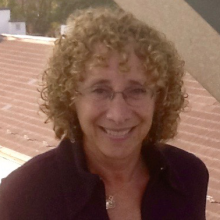 Family Consultant, Family Resolutions Specialty Court, Hampshire Family and Probate Court
Deborah Roth-Howe, LICSW, is a Family Consultant with the Family Resolutions Specialty Court at the Hampshire Family and Probate Court in Northampton, Massachusetts. She is also a facilitator for the Court's parent education programs.
Deborah received her MSW from the Smith College School for Social Work and has devoted her career to working on behalf of children. She has worked in the fields of special needs adoption, early intervention, and as a consultant to parents and early childhood educators. In her current role as Family Consultant for the Specialty Court, she works with parents, attorneys, probation officers, mediators, parents, and the judge to assist parents in navigating the court system and creating Agreements that minimize disruption to both parents and their children.